It's been a whirlwind few months for The Business Hub since we launched back in August last year.  We hope you have found our daily blog an interesting source of online marketing tips; from SEO and social media, to blogging and email marketing!
We've plenty more great posts lined up for you in 2015. But first, let's look back at some of the best SEO posts from 2014
[Tweet "Check out the best #SEO posts of 2014 from The LCN Business Hub…"]
One for the WordPress users; we run through 10 of the most essential SEO plugins for WordPress that no online marketer can be without.
We tackle an important question webmasters should be asking themselves. What does my bounce rate figure mean, and how can I improve it?

We tackle every website owners worst nightmare; what to do if your website is nowhere to be found on Google.
Meta robots sound more like a sci-fi villain (I'm sure they were in Dr. Who once), rather than something a website owner might need to understand. So we created this guide to explain all.
The perfect title will encourage users to visit your site, as well as help Google better rank your web page. And don't forget meta descriptions – once your link appears on the Google results pages, they can be the difference between a user clicking through or not.

Confusing web jargon ahoy! What are spiders, crawlers and Googlebots? Well, your website (hopefully) gets regular visits from them. Find out what it's all about with this beginners guide.
Another common SEO question: What is the difference between a 301 and 302 redirect? We answer that, and explain why redirects are so important for SEO, and when to use them.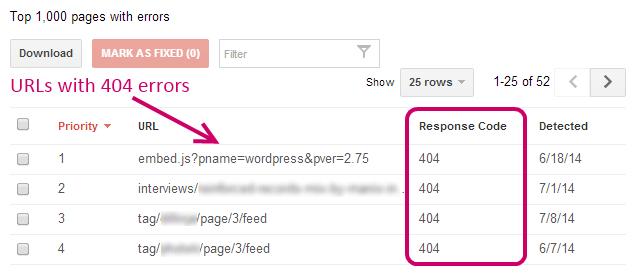 Don't let you old content go to waste. Repurpose it! Back in October we took a look of some easy ways to recycle your old content in an attempt to attract new and valuable links to your website.
First impressions count in a big way online! We investigate the anatomy of the perfect landing page.
And finally, this one is very useful and something that every webmaster needs to read and understand. What happens if you get the dreaded "infected with malware" message on your site!
Your Say!
Do you have a favourite post of last year? What kind of posts and topics would you like to see us focus on in 2015? Drop us a message below.
Stay tuned for the best of our "Social Media" blog posts coming soon.