If you're involved in any kind of online business, getting to the top of Google can make a huge difference to your traffic and ultimately your profits.
The problem is of course that millions of other websites may be competing for that position.
Getting to page one, or even just in the first twenty or thirty search results, is usually a strong basis for a successful online venture. But what if your site doesn't appear in Google at all?
Why is my website not on Google?

There are typically two scenarios to consider if your site isn't appearing on search engines.
Firstly, it may be a new site and the search engine bots may not have 'crawled' it yet to know it's there.
Secondly, a site which has been ranked in the search engines may suddenly drop down the rankings and disappear.
There are a number of reasons why this may be happening, and this article will explore some of these. It may simply be that competing sites have made improvements to their ranking, or it may be that your site has been penalised by Google for some reason.
Understand the Google 'mission'
Fundamental to understanding why your site may not be appearing in Google is to understand what the search engine is trying to achieve.
Google's mission is to help a user to find good quality, relevant content in response to searches. If users are happy with what they find, they will continue to use the site.
Ultimately Google is a business, and users and visitors are a source of revenue.
If users are shown poor quality 'spammy' sites that don't meet their needs, they'll find another way to search for information and content.
Your Google rank can change…. constantly
Never rely solely on your great Google rankings! The chances are, these great positions for your best keywords are likely change without warning.
Major updates like Panda and Penguin have struck fear into many website owners, but you have to remember what the search engines like Google are trying to achieve. It all comes back to the user experience.

If your site has good quality content and doesn't break the rules, it will be ranked and will appear in searches. If you try to cheat the system and use 'blackhat' methods, your site could be penalised.
The term 'search engine optimisation' (SEO) sounds more complicated than it actually is; in layman's terms, it is simply the practice of optimising a website to help a search engine find and rank the pages on your website.
A website should be built with this in mind from the start, and SEO should be integral to the design and layout.
They are a few key things to consider if your website cannot be found in Google Search.
1) Webmaster Tools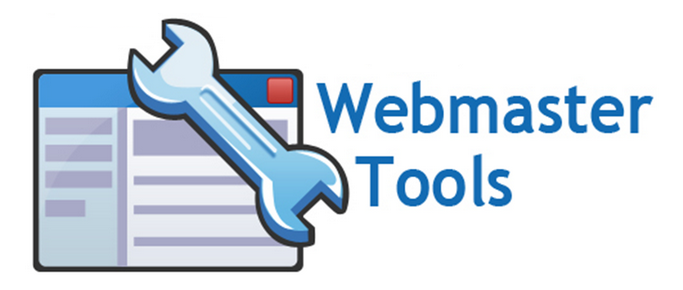 Google Webmaster Tools is a free to use service offering a series of incredibly useful tools for optimising your site and checking its performance. If your site isn't ranking, Google Webmaster Tools is a great place to investigate why and take action to deal with the problem.
One of the key features of Google Webmaster Tools is the facility for submitting a sitemap. A sitemap is a list of the pages on your site accessible to visitors and web crawlers. In spite of all the changes and updates to Google over the past few years, the SEO industry agrees that a sitemap is key to getting all the pages on your website listed as quickly as possible.
If your business has a physical presence, it's also beneficial to sign up to Google My Business. Listing your business in Google My Business will help customers to find you when making local searches, and there are proven benefits for SEO purposes.
There are no charges for opening an account, and it's another easy way of optimising your site and putting you ahead of your competitors.
2) Content
The saying 'Content is king' is as accurate today as it's always been when it comes to SEO. Images and videos have become more important in making your website stand up against the competition, but articles, posts and written content are the foundations.
It's the words on your site that tell Google what it's actually about, and it's essential that your content contains the right keywords.
Relevant keywords should appear in headings, image descriptions, titles and the general content of your site. Google is incredibly sophisticated, and keywords must be used in a natural way. Stuffing your copy with loads of keywords simply doesn't work.
Google is clever enough to understand the meanings of related words, so it isn't necessary to repeat the same things over and over to make it clear what your site is about.
For example, if your site is about organic vegetables, words like 'organic carrots,' organic food' and 'naturally grown vegetables' will all be taken into account when ranking your site.
3) Backlinks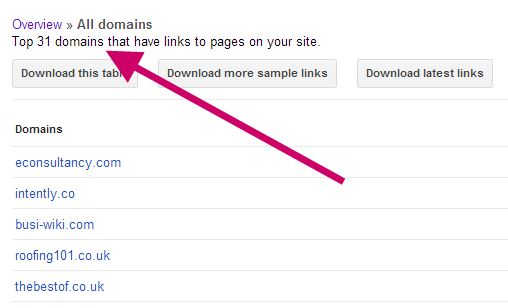 This is one of the harder elements of SEO since it's not directly within your control. Backlinks are simply links on other websites that point to yours. Ranking highly within Google can almost be viewed as a popularity contest, and a backlink to your site is like a vote of approval.
When Google's bots scan a site, they check through backlinks to see what the site is connecting to. Google's brain makes a note of these, and backlinks become part of the ranking score.
Consider the example of a well-established site offering tips and advice for snowboarders. If you own a site selling snowboarding gear, a backlink from the established site will help your ranking.
As with content, quality beats quantity when it comes to backlinks. Half a dozen backlinks from good quality sites that are ranked well are far more powerful than hundreds of links from poor quality blogs.
There may be several reasons why your site isn't appearing within Google, but a little investigation and SEO work may be all that's needed.
To help maintain a consistent ranking in Google, you'll need a fast and reliable web host; that's where we can help! Check out our range of excellent web hosting packages and choose the right one for your website. Have a question? Just get in touch with our UK-based support team.
Your Say!
It's probably fair to say almost everyone who has ever put a website online, has experience with trying to get their website listed in Google search fast!
Tell us your tips in the comments below, and let us know any good (and bad!) encounters you and your site has had with Googlebot.