Anyone can start a blog regardless of their level of knowledge, or lack thereof, of web design and online marketing.
A large number of user-friendly tools, such as WordPress, available for free have made it easier than ever to establish an online presence.
However, while there are innumerable blogs out there, only a very small minority of them are successful, and this is often because of a lack of two key things; planning and consistency.
[Tweet "Writing a blog is hard work, but these 5 tips can make all the difference…"]
However, in reality, writing and publishing great blog content is no easy task, and it requires thorough knowledge and real passion in the niche concerned. It also requires a long-term commitment to your content creation strategy and your audience – there simply are no shortcuts.
The following takes a look at five of the pillars of creating successful blog content:
1 – Be Helpful
Every day, millions of people go online seeking help. They may be looking for advice and guidance on pretty much anything you can imagine; business, relationships, gaming etc.
By answering people's questions and addressing their concerns, you'll be able to earn people's gratitude, respect and trust, and build up a solid community around your blog and its content.
When you are writing content for your blog, ask yourself if it is helpful or entertaining to your target audience. If it is not, then you should start again.
Blogging is not about blatant promotion, since no one is going to want to take the time to read an article that is nothing but a one-sided sales pitch.
You need to offer genuine value whether you are marketing your own business, or simply sharing your passion with the world.
2 – Be Unique
You need to figure out what your value proposition is, what makes your blog unique before you even get started since if you do not, you'll not be able to provide engaging and relevant content designed to draw your readers in.
There is a great deal of competition out there, and standing out among the vast number of competing blogs may seem like an immense challenge.
However, among other things, such as being dedicated to a regular posting schedule, publishing unique content is critical. Planning your content in advance is vital – check out our post on Why Every Blog Should Have a Content Calendar.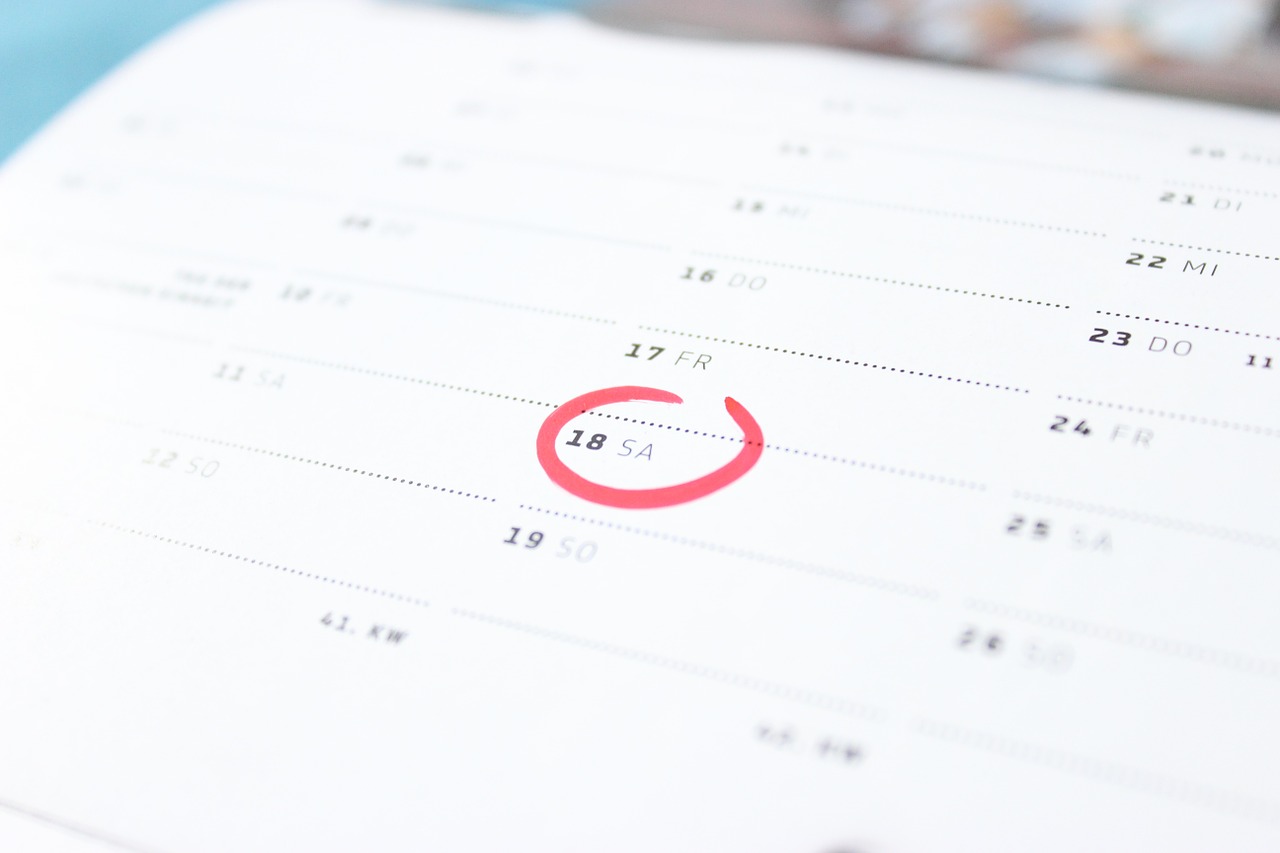 A content calendar is key to your blogging success
Search engines and your human readers thrive on fresh content. Your content should make your visitors understand why they should offer you their attention and listen to what you have to say.
3 – Tell Your Story
Almost everyone has something that we want to share with others, whether knowledge on a topic you feel passionate about or real-life stories and experiences you've had.
If you have an interesting story to tell, then don't be afraid to tell it, provided that it is relevant to your blog's niche.
When it comes to online marketing, particularly in cases where you have a professionally orientated audience, case studies can be a very valuable medium for blog content.
When telling your story, don't be afraid to admit to your mistakes, explain what you have learned from them and how you have come to fix them. Let your audience learn from your experience – that's why they are reading your blog after all.
4 – Follow Trends
The online world is moving at an alarmingly fast rate, and it can seem quite overwhelming and chaotic at times.
Trends come and go on a daily basis, and it does not take long for certain subject matter to become dated.
Successful blogging is all about following trends and keeping one step ahead of the rapidly changing marketplace.
To keep yourself up-to-date with trends in your own niche, you should be dedicated to your social media profiles and reading visitor feedback.
Get involved in the community and keep an eye on trending subjects on social media and using services like Google Trends to find out which topics are hot right now.
iPhone 6 – Google Trends
Take these trends into account when brainstorming for your next piece of blog content. Publish the right content at the right time and you may just find your work going viral!
5 – Encourage Feedback
Blogging has a strong element of social networking to it, and content marketing of any kind is heavily intertwined with social media.
Encourage visitor feedback by inspiring conversation. Your content should be designed to draw your reader in and give them a reason to leave a comment, subscribe to your RSS feeds, follow you on social media or sign up for an email newsletter.
Blogging is just as much about interacting with your readers as it is about publishing content.
Be sure to answer questions, thank people for leaving feedback, address negative feedback responsibly and helpfully and get involved in debates and other conversations.
In fact, you should ideally dedicate as much time to the conversation as you do to actually creating and publishing your content.
LCN can provide a fast and reliable platform for your WordPress website. Get in touch to see how we can help.
Your Say!
Do you blog? Do you have a hard time with managing your content, or coming up with new content ideas? We'd love to hear your stories and your tips for creating a killer blog!