Traffic is an essential part of any online business, but you don't need to just rely on one source.
Focusing all your attention on a single traffic strategy can leave your business exposed. It is far better to have a number of traffic sources all bringing in new visitors.
While some traffic strategies are short-term and limited in scope, the following list of ten are all proven, reliable, and scalable, allowing you to build a business that doesn't struggle to find new customers.
Paid Advertising
Paid traffic is probably the quickest way to generate quality traffic, but it does come with a risk. A badly optimised campaign can bring you traffic that doesn't convert, so make sure you closely monitor your daily spend, conversion rate, and site optimisation.
Sites like Facebook, Google, Bing, and Twitter allow you to get started with a very small budget, but you can quickly scale a winning campaign using more expensive media buys.
Search Engine Optimisation
SEO has frustrated some online marketers in recent years, with changes to the Google Algorithm harming many sites.
SEO is still an effective way to bring quality, targeted traffic, though, and it is fairly cheap to get started.
If you don't have a large budget, focus on the long tail keywords that bring in small pockets of traffic.
Social Media
Almost every successful business will have a social media strategy in place. It is hard to ignore the social aspect of the internet, so it is important to embrace the immediate interaction you can get with customers.
Avoid too much heavy promotion on social media, but direct your followers to other outlets, including your blog or video channel, where you can directly promote your offer.
Don't miss our guides to Facebook and Twitter marketing
Blogging
Blogging lets you build a strong relationship with readers, allowing you to develop lifelong customers. One benefit of a blog is that it can take any form you want it to.
You can provide a behind the scenes look at your business, give industry news, collate quality stories, or provide product development updates.
We have tonnes of great guides on get started with blogging, you can find them here.
Video
Some people prefer watching videos to reading posts, so make sure you have a video marketing strategy in place.
Sites like YouTube have access to millions of viewers, but you should also implement video on your own blog and social media accounts.
Videos can be used for product demonstrations, behind the scenes experiences, tutorials, and interviews.
Make sure you stand out when video marketing.
Press Releases
Whenever you have anything newsworthy, send out a press release to all relevant media outlets. A press release will be taken more seriously than an announcement on your blog or social media, so you increase the chances of established websites writing news stories.
There are various press release platforms that can distribute your content to niche and major outlets.
Infographics
Infographics offer an eye-catching way to spread content virally. Many people will share an infographic, allowing your brand and logo to be seen across the web.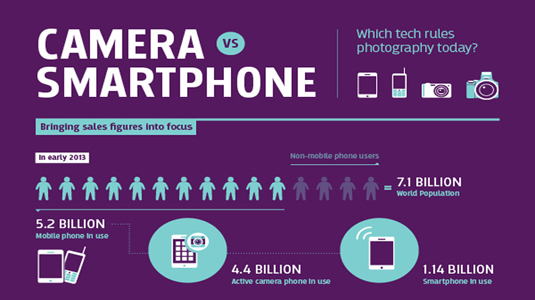 Eye catching design packed with stats – Infographic by Treat
Infographics usually try to tell a story through statistics or bullet points, but they have an appeal that you don't get from a simple list.
Build brilliant Infographics with our simple guide.
Podcasting
There is a huge demand for podcasting, with many niches starved of interesting content. A podcast is another traffic strategy that lets you develop a strong bond with your prospects.
While the top podcasts may use recording studios and engineers, you can get started with a microphone and free online software.
If you are working solo, try to arrange interviews with respected experts in your niche.
Check out these must-have tools for audio bloggers and podcasters.
Mailing List
Email is still without doubt one of the most effective forms of marketing.
Just make sure you email list is legitimately built up from customers and prospective customers who have chosen to opt-in to your mailshots.
A clean, quality email list is a sure fire way to quickly reach your target market.
Learn how to build your mailing list fast.
Guest Blogging
Guest blogging is very effective when you can find quality sites to write for. There are many sites accepting guest posts, but look for respected ones with a good readership.
You will want to use an exceptional post for your guest blogs, which you can outsource if you are an accomplished writer.
If your post is a hit, expect a great deal of traffic to your own blog.
Guest blogging is not without its risks – Make sure you guest blog the right way.
Conclusion
Every one of these traffic strategies has been used by marketers to bring in huge amounts of web traffic. But to get the best results, these strategies can all interact with each other to create a consistent flow of traffic.
Your guest post relationships can lead to reciprocal mailing opportunities, social media successes should lead to better search rankings, and video marketing will create a better blogging experience.
When you can generate web traffic with ease, earning revenue online will never be a problem.
Your Say!
Do you have any other sure-fire traffic strategies to add to our list? Leave us a comment below.