How to use WordPress widgets
WordPress Widgets explained
Widgets allow you to add new content and functionality into the "sidebar" areas of your WordPress site.
Traditionally many WordPress blog designs were split into two or three columns, with the far right-hand side column often acting as a sidebar. Within these sidebars, you can add widgets.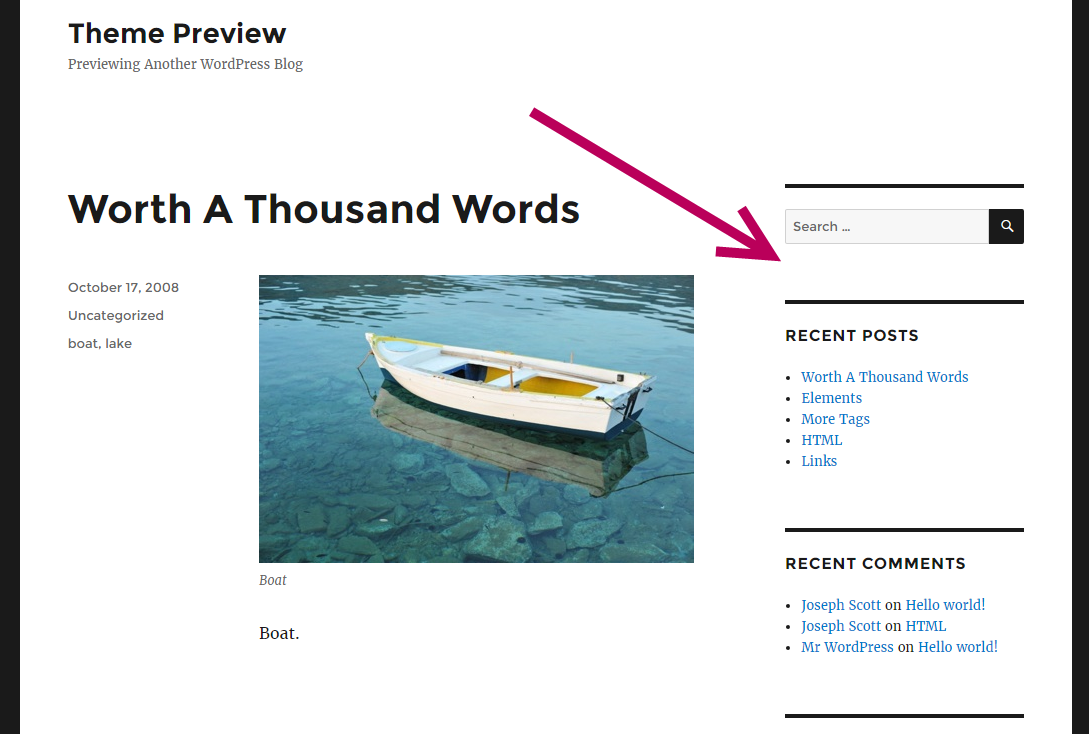 Using the above image as an example, you can see the sidebar on the right contains a number of "Widgets", including a "Search" widget, a "recent posts" widget, and a "recent comments" widget.
These are just a few examples of WordPress widgets in action.
Widgets can now be placed in several different areas on a WordPress theme – where exactly is entirely dependent on how the theme is designed.
Most themes allow you to add widgets into the sidebar, header, and footer.
Widgets such as "recent comments" and "recent posts" are just the tip of the iceberg. There are thousands available, and most of them can be installed as plugins and then show up as widgets.
Social media icons (e.g. follow us on Facebook)
Google Maps (displaying your business location)
Author widget (displaying information about the post author)
Contact forms (to allow visitors send messages to you via your website)
Newsletter sign-up forms (to build your customer mailing list)
Testimonials
Popular posts (display your most visited blog posts)
At the LCN blog we use a few different widgets in our sidebar such as a newsletter sign-up form and popular post widget. Take a look for yourself.
Adding and arranging widgets
You can add new and arrange your widgets by visiting "Appearance" > "Widgets" from your WordPress dashboard.
On the left you can see a list of your available widgets (with description) and on the right you can see your widget areas and active widgets.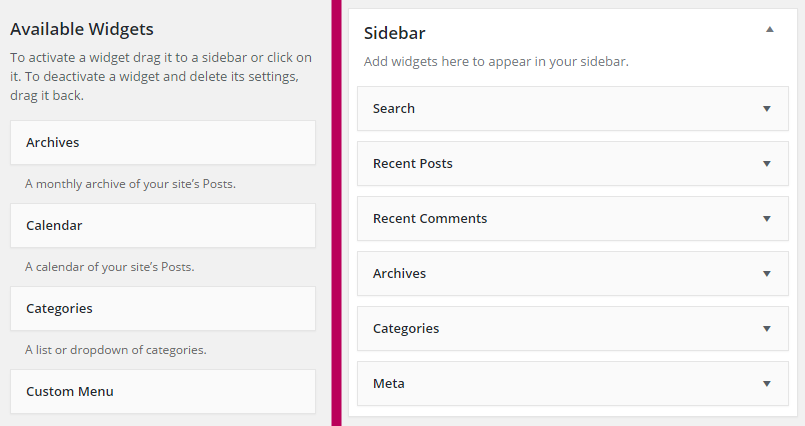 You can then drag and drop widgets from the left column onto the right hand side content area (such as a sidebar or footer).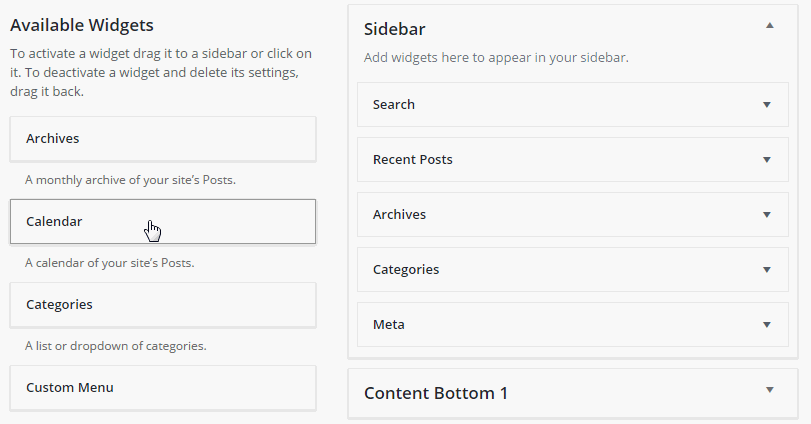 Different widgets with different functionality have varying degrees of customisable options available, because WordPress is merely the platform – anyone can write a theme or plugin.
For more information on widgets, check out the widgets guide at the official WordPress website.
Want to know more about WordPress?
Our FREE WordPress for Beginners e-Book will take you through the process of creating a website, installing plugins and optimising for SEO. You'll learn about the WordPress framework and functions, as well as discover a host of useful tips and tricks that will make your WordPress adventure much easier!