Search engine optimisation (SEO) has changed considerably in recent years, but many online marketers are still struggling to make the old methods work for them.
In many niches, ranking a website is not too taxing, providing you stick to some ground rules. However, the accumulation of a number of common SEO mistakes can make ranking an uphill battle, or even lead to your site being penalized.
Fixing these mistakes is usually a quick process, so you can adjust your campaign to suit the new rules of SEO.
Excessive Anchor Text Usage
Not too many years ago, you could achieve success by directing all your anchor text onto one or two keywords.
This excessive anchor text usage is a major issue nowadays, with search engines easily recognising an unnatural link profile.

Anchor text definition – Source: Moz
Nowadays, a natural array of anchor text should be varied between brand words, phrases, web addresses, and generic text – not 95% keywords!
Choosing Quantity over Quality
Backlinks are designed to show trust and authority, so an excess of low-quality links will only serve as a red flag.
For many search terms, a small number of trustworthy links can produce some great results, with tougher niches requiring more effort.
It is worth dedicating your time to seeking out good opportunities rather than using automated software or readily available links.
Building Links Too Quickly
Popular sites will usually receive a constant flow of new links after reaching a level of popularity.
If your links arrive immediately after your site goes online, but then see a rapid decline, it can appear very spammy.
Try to think about website promotion as an ongoing enterprise, rather than something you do occasionally for a boost in rankings.
Irrelevant Links
Search engines are placing more emphasis on relevance than ever before. Previously, all links could be considered, as it was harder to distinguish the possible relationship between the sites.
Search engines are now capable of understanding content on a far deeper level, so overly tenuous links are easy to spot.
If you can look at a link opportunity and feel it will be misplaced, chances are good that the search engines will know too.
Too Many Homepage Links
Marketers who are manually building links will often direct them toward the homepage. Quality sites will usually have links directed toward many pages on their site, particularly if they have an active blog.
The homepage will often have a larger percentage of links, but try to promote other content across your site if you see the ratio is excessive.
On-Page Issues
While backlinks are still a major part of SEO, your on-page optimisation has become increasingly important.
Many beginners learn the importance of title and description tags, but it is important not to stuff keywords at every opportunity.
Your website, including ad placement, tags, content, and design, should be created to appeal to a reader.
You can still have a number of keywords in mind when creating a page, but your pages should always look natural.
Read over our beginner's guide to on-page SEO and make sure you have all the basics covered.
Poor Content
Poor content is a clear signal of a low-quality site, so the search engines are always looking for ways to spot it, whether through their algorithm or a manual review.
Quality content will distinguish a site from the inferior competitors, increasing the likelihood of social sharing, reposts, and backlinks.
While content marketing was often secondary to link building, your content should now be driving your SEO efforts.
What does quality content really mean?
No Outbound Links
Many site owners are reluctant to link to other websites, with the concern that they are helping potential competitors or diluting the value of their own pages.
However, sharing, recommending, and attributing sources are all part of the modern web. If you have a lot of content without outbound links, your site could lose trust.
Slow Loading Times
Loading times are important for a web searcher, so the search engines place a great importance on them too.
If your site takes too long to load, you can expect fewer visitors to engage with it.
Google have a site speed test, so make sure to monitor your site for any potential issues that you might not notice in real time.
Google Page Speed
Not Mobile-Friendly
Mobile usage has grown in popularity over the last few years, so a large percentage of your visitors will inevitably be using a mobile device.
If your site is not mobile-friendly, you will struggle to rank on any mobile search.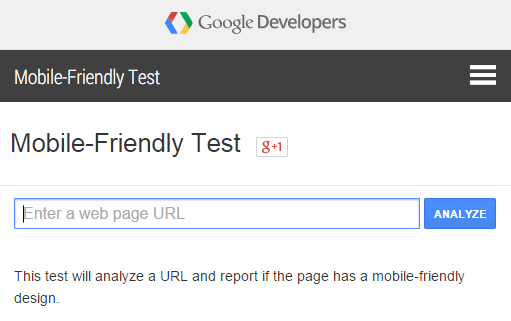 You can expect this importance to grow over the coming years, so it is worth updating your site to a responsive design if required.
Related: SEO fails to avoid
Conclusion
Depending on whom you ask, SEO can seem like an incredibly complex process, or a fairly simple one.
While there are many facets to ranking a site, you can still reduce it to a system of research, quality content, and effective promotion.
A major problem with learning SEO is the conflicting information; but if you can avoid these mistakes, ranking a site can become a less strenuous undertaking.
Your Say!
What else could be keeping your site off the top positions in Google? Leave a comment below.