Email marketing lists are a highly effective way for businesses to communicate with people who have already expressed an interest in the brand. However, sometimes, the results delivered by email marketing are disappointing.
If you feel you could be having better success from your email list, split testing can be the solution.
When you want to boost your engagement or conversion levels, comparing the performance of different elements of your email newsletters can help you to build better relationships and increase sales.
[Tweet "What to test for to make sure your email marketing campaign is a success?"]
Most email marketing providers offer easy-to-understand metrics and stats to show you how many people opened your email and how many clicked your links.
By connecting your email marketing account with Google Analytics, you can even track which clicks lead to conversions.
So, what should you be testing to get the best email marketing results?
Related: 10 email marketing tips
Test your subject line
The subject line of an email can make or break its chances of being opened and, as such, it is vital to check you are using the words and phrases that intrigue your customers and compel them to open your message.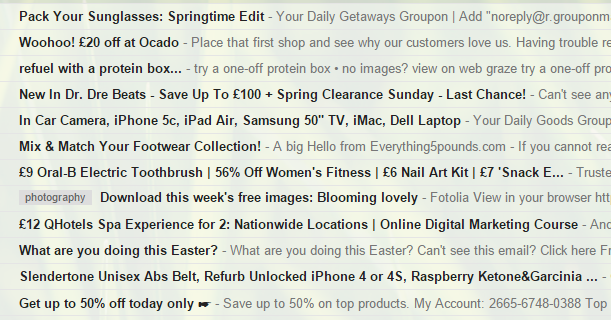 Does your subject line stand out and convert into clicks?
Some things to consider include whether you should:
Ask a question or make a statement
Use the recipients' first names
Use long subject lines or short ones
Include details of special offers or discounts
Use hyped-up 'trigger words' or more nuanced language.
Test sending times
Some audiences typically open emails sent on weekday mornings, while others are more likely to open mails sent at night.
In some cases, this will be obvious (e.g. a Chinese takeaway will usually get more attention at 8pm than they would at 11am) but, in many cases, it is not so predictable.
Try sending emails out at different times of day to different groups of your subscribers. Test different days of the week, too, to really get the most useful results.
Test your email copy
The words in the body of your email can persuade your customers to find out more or make a purchase.
Yet they could alternatively cause them to lose interest and even unsubscribe. For this reason, getting it absolutely right is key.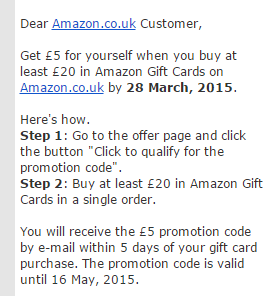 This short email from Amazon gives clear instructions on how to redeem this offer
Write two or more alternative versions of an email's contents and send them out to a proportion of your list, measuring which copy shows the highest click-through rates and conversions.
One could include hard-sell tactics, while another uses humour or employs a chatty tone of voice, for instance.
Compare your results and send the best-performing email body to the remainder of your list.
Test your offers
Do your subscribers react more positively to a 25% discount or an offer of free postage? Are they more likely to click through to your website if you promote product A or product B?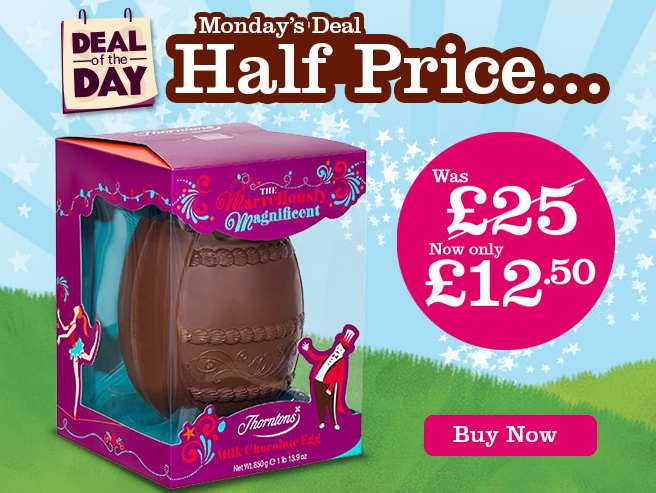 Relevant, exciting imagery can boost engagement and clicks through to your landing pages
The best way to find out is to test one against the other and use what you learn to inform future promotions.
Test your images
Some email recipients like to see an aspirational, lifestyle photograph, while others like detailed product images or even no image at all. You can also test different image sizes and the position of the picture in the email.
Test your call to action
A good call to action can lead to high rates of clicks and conversions, so getting it right is important in any email communication.
Some aspects of calls to action that can be tested include:
The wording: do you get more sales with 'buy now!' or 'take a look!', for example
The colour or size of a call-to-action button
The offer being promoted
The placement of the call to action; is it better at the end of the email, or in the sidebar?
Test your layout
Some email newsletters are elaborate affairs with three columns, multiple images and varying fonts, while others are simply plain text.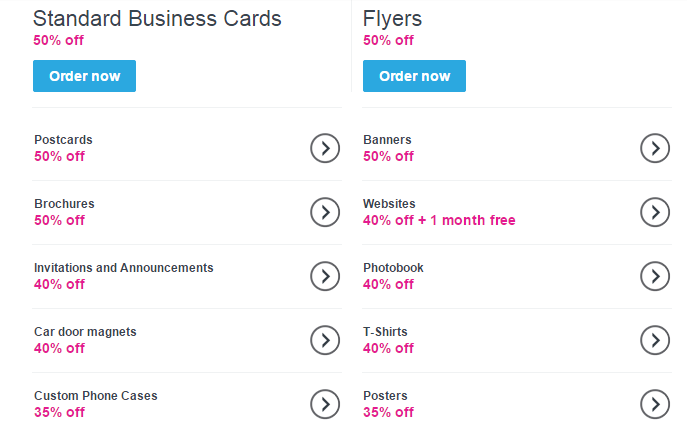 This newsletter is a fairly simple affair, with a clear call to action by use of the arrowed buttons.
A company's brand message can play a part in what email recipients will respond to; Apple customers will expect a minimalist design in emails from the company, but recipients of emails from a bargain supermarket might anticipate that a busy, colourful layout would be the norm.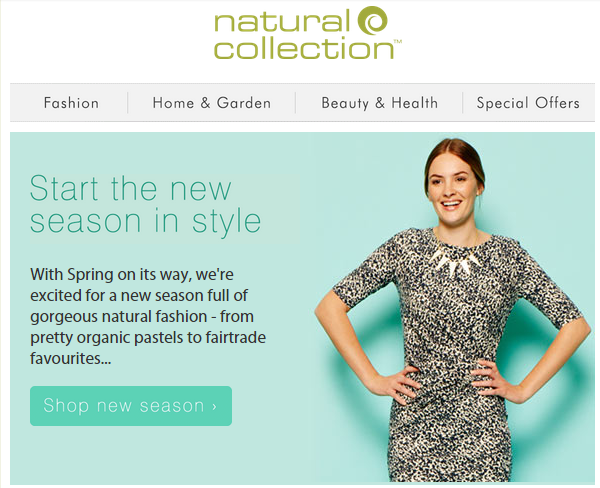 This company opted for a more visual approach, with a single call to action button to drive traffic to a tailored landing page
Which gets a better response from your subscribers?
Test email reminders
Do you have a half-price sale that is due to end tomorrow? See whether your customers appreciate one or two reminders or whether they are annoyed by additional communications from you.
Measure both click-through rates and conversion rates to see which has the most positive impact on sales and engagement.
Test testimonials
Do your subscribers buy more if you publish testimonials from former customers? Do they trust your recommendations more if testimonials are accompanied by those customers' photographs and full names?
Some companies find that celebrity endorsements of a product can lead to better sales; if you have a famous fan, test emails that include their image and comments against those that don't.
Best practices for split testing email marketing
When you have decided which aspects of your email you are going to test, take note of the following best-practice guidelines to ensure you get the best results:
Pay attention to the results you get, even if they don't match your expectations
Only test one element at a time so you can be sure you are interpreting your results accurately
Test with as many subscribers as possible for the best results.
Related: Avoiding spam filters when email marketing
Conclusion
So the message here is very much "test test test….. and then test some more". Never stop testing.
It's only by repeated testing and fine tuning you'll be able to refine your approach and workout which mailing list segments respond best to a particular type of newsletter.
Take a look at our other guides and tips on email marketing here.
Your Say!
What do you test for when measuring marketing newsletter success? Drop a commet with your thoughts below.