Anyone that can master the principles of pay per click (PPC) advertising should have no problem making money online.
PPC lets you limit your spending, allowing you to reach a point where you can anticipate how much you will earn from each click.
The better defined sales funnel you have, the more you can afford to spend to gain each new customer.
Many novices struggle with paid advertising because they are operating in competitive fields, going up against experienced marketers.
As competition rises, the cost per click also rises and profit margins are reduced. Focusing your efforts on a few key areas can allow you to get closer to PPC mastery.
Engaging Title and Body Text
Your goal is for the reader to click your advert, but the ad message must be congruent with the page you direct them to.
An engaging headline can use humour, questions, numbers, curiosity, or fear to stand out on a page full of information.
The ad body text should continue the point of the headline, preferably still leaving enough intrigue to encourage a click.
You also need to include a strong call to action, directing people to click your link to close the open loop you have created in their mind.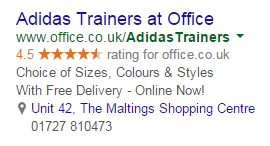 A strong AdWords ad. The title is descriptive, the review stars instil confidence in your customer, and the ad copy gives all the information you need including a short but urgent call to action
Small alterations to ad copy can make a big difference, so be prepared to experiment with your ad writing.
Eye-Catching Images
Depending on the ad platform, you can often include an image with the text.
Images are perfect for directing the eyes towards your ad, so make sure they are not just an afterthought.
Various images can work well, for example a cartoon, a person looking directly at the viewer, or a simple infographic, but you will need to test a few options to see what works.
If you are not skilled with graphics, outsource the work or use a quality stock image – and remember to always check the licence on the image.
Create a Sales Funnel
Without a sales funnel, PPC is unlikely to bring any long-term results. It is good to think in terms of an average customer value, so each person that enters your sales funnel will bring in a certain amount of revenue.
This revenue might be earned over an extended period of time, with multiple products and services being made available to them at various points.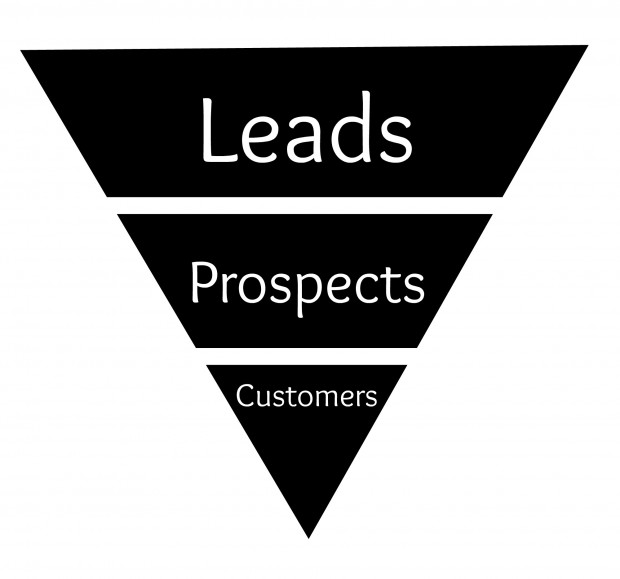 A basic example of a sales funnel. This of course needs to be adjusted to fit your business goals – Source
You may be directing traffic towards an email subscription page, and in this case any revenue can take longer to appear.
Understanding the average customer value, along with the number of clicks required to make a sale, allows you to set a cost per click that will almost certainly result in profit.
Use Remarketing
Remarketing, or retargeting, lets you advertise to your website visitors by adding a pixel to your site code.
Major ad platforms, notably Facebook and Google, offer remarketing as an ad solution, with the click-through rate often being very high.
If a visitor leaves your site and heads over to Facebook, a quality ad in their feed can be enough to get them to return.

Visitor lands on your web page and leaves > Is retargeted across the web > Revisits to (hopefully) complete purchase
These particular ads can acknowledge the visitor, with discounts, trial offers, or free gifts providing high conversions.
Most people need to see an offer a number of times before they buy, so remarketing ensures you stay fresh in the minds of your prospects.
Track and Test
Advertising success hinges on an ability to track and test. Your initial efforts probably won't be your best, with tweaks to the copy, image, and ad spend affecting how you are received.
Your tracking will allow you to stay on top of every dollar you spend, while testing lets you get the best return on this investment.
This process might appear costly, but it is possible to run tests on a small budget on many ad platforms. In fact, beginners should probably set a lower daily budget until they are comfortable with the concepts of paid advertising.
Conclusion
PPC advertising is one of the quickest ways to drive targeted traffic to your offer. While search engine optimisation, content syndication, and social media marketing are all highly effective methods, they cannot offer the immediacy of PPC.
Of course, simply driving traffic without forethought is a quick way to lose all your money, but employing the aforementioned tactics can ensure you see good returns on your investment.
Related:
Your Say!
What are your vital tips for PPC marketing success? Drop us a comment.