There's got to be a reason your internet marketing campaign didn't work out, right?
In this article I'll get straight to the point and attempt to explain the main reasons why most internet marketing campaigns fail.
These campaign failures are common and most internet marketing professionals fail to understand why exactly their campaigns don't generate a strong return on investment.
1) Your opinion, or someone else's opinion, was the reason for your campaign's failure
Opinion. Where do we begin?
Often, well very often, people tend to get hung up on attaching too much weight to opinion when it comes to internet marketing campaign decisions. Don't understand this concept?
I'm talking about things such as, how the campaign is launched and brought to market, quality control and campaign guidelines, and the effect and impact which your business anticipates the campaign to have.
Decision makers should rule out opinion completely, it's irrelevant – and if you don't agree with this don't bother reading on through the rest of this article as you won't understand what I'm trying to say.
Every decision maker and marketing professional needs to be data-driven and make business decisions which will benefit future growth, profitability, and increase revenue alongside complimenting other corporate goals.
If you want the real data then go and research your marketplace and understand how they are searching for and purchasing your services.
Firstly, make good use of Google's Keyword Planner for a better idea of how you can best target and fine-tune your campaign to your target market.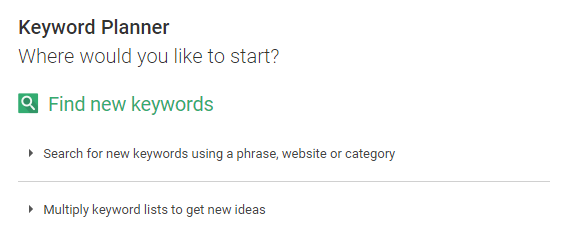 Google Keyword Planner
How else can I get relevant keyword ideas?
Uber Suggest: Use this tool to search for new keywords and then combine them and find long-tail keyword variations and permutations. http://ubersuggest.org/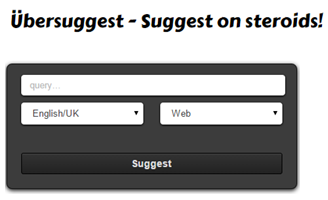 2) You measured campaign performance incorrectly
Firstly, how do you measure campaign performance?
You should be utilising a variety of industry standard tools that can be found online, where you can analyse your campaign performance.
Useful tools such as, Google Analytics, Rank Reporting, Whitespark.ca, Search Metrics, KISSMetrics, Quora, Internet Marketing Ninjas, Search Engine Land, Search Engine Watch, all help you review and better understand your campaign's performance.
A/B test your campaigns and make sure you are increasing your conversion rates all the time. This is one main areas of campaign failure.
Google Analytics
Use Google Analytics to review campaign performance at all times…
Step 1: Reporting & Analysis
Always use Google Analytics to solve marketing campaign performance issues, for example, understanding how to increase conversion rate, analysing landing page performance, or even to check your referral traffic (one of the largest campaign performance success signals).
Using Google Analytics is absolutely imperative for a successful internet marketing campaign.
Let's get started…
Type "content" into Google Analytics search bar.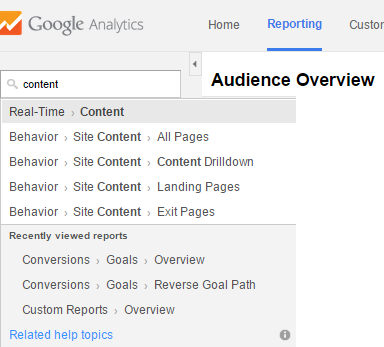 Click "Behaviour > Site Content > Landing Pages".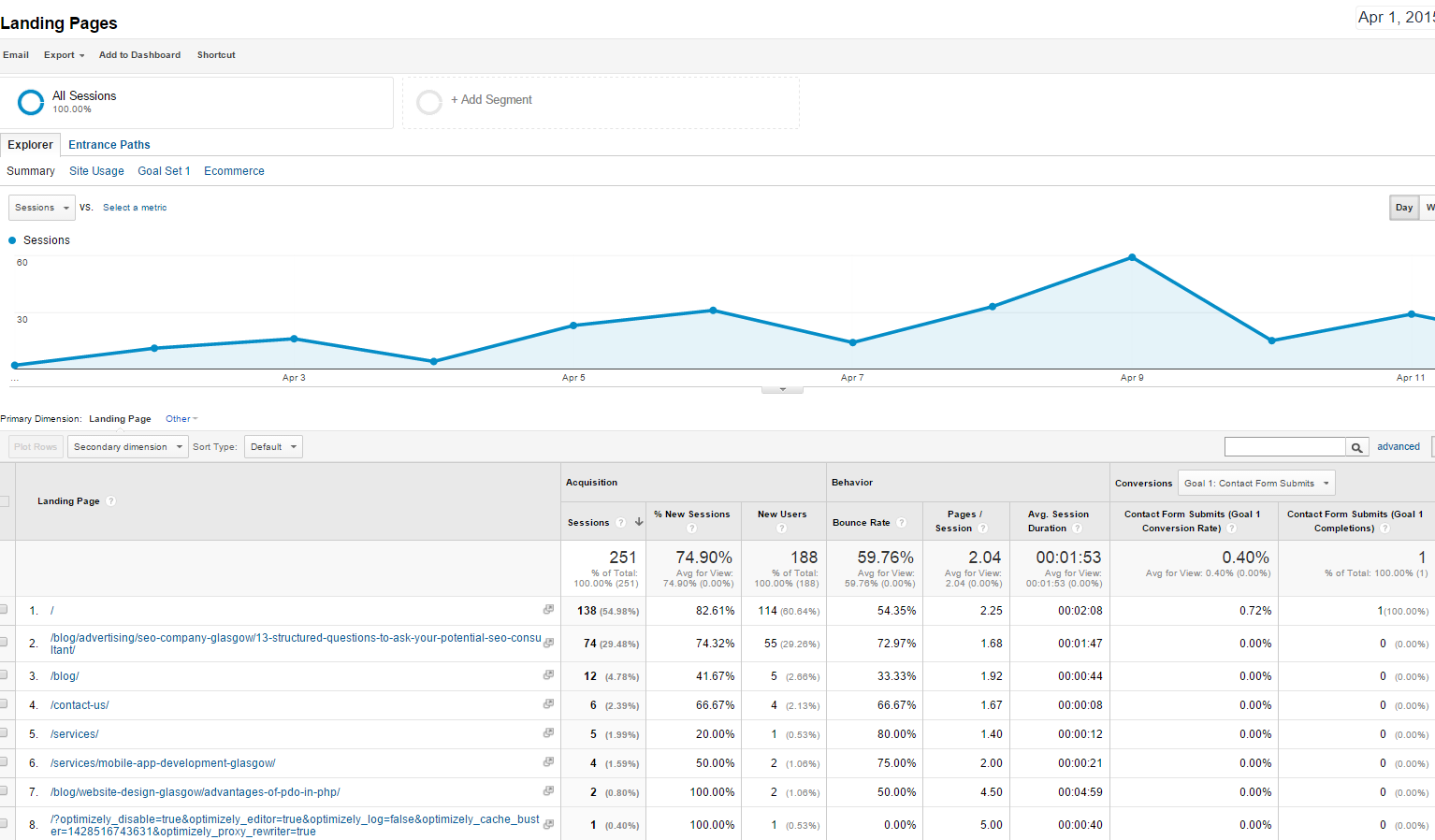 This report will show you exactly how many new visits your landing pages had over the specific date period,  and bounce rate and average session duration data. You can then set up specific goals, such as contact form submissions.
So, now you have some general information, you really want to see where these people came from. We can easily filter this information…
Click "Secondary dimension" and enter "Source/Medium".
This will give you a breakdown of referral sources, such as Google, Reddit and Linkedin.
As you can see, the above "Source" column is now added to the report, meaning we can now see which referral source our visitors are coming from.
This should always be used as a key campaign performance measurement.
Here's a question for you, where did your visitors come from? What did they do after they visited the landing page?
Let's briefly explain website behaviour flow: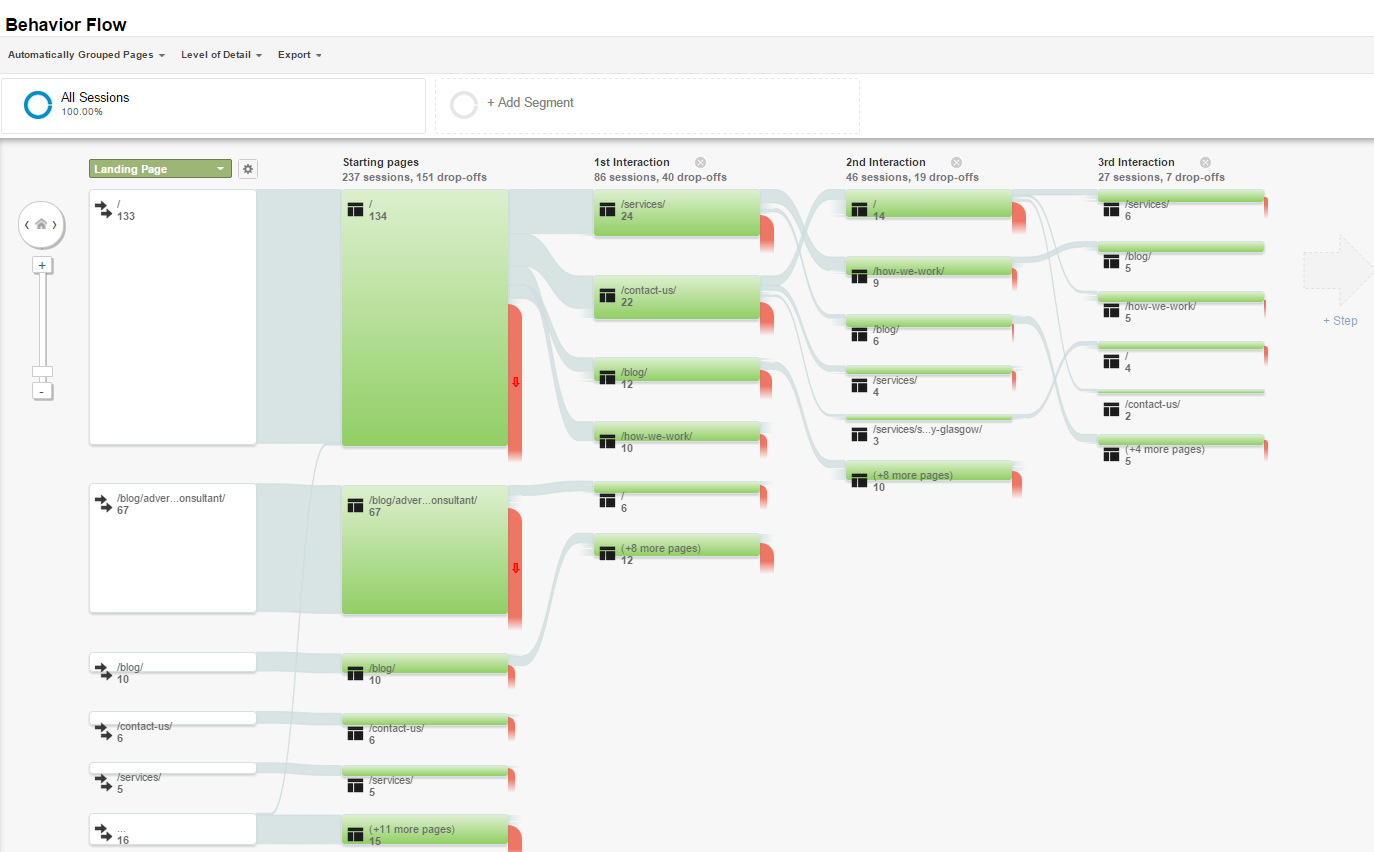 The above behaviour flow diagram shows that our website's starting page was the homepage "/" – this also shows us that the homepage is the page the majority of our traffic lands on (the first touch point).
For more information regarding behaviour reports and how to increase analytics visit Google Analytics help section.
Use Content Experiments in Google Analytics – Setting It All Up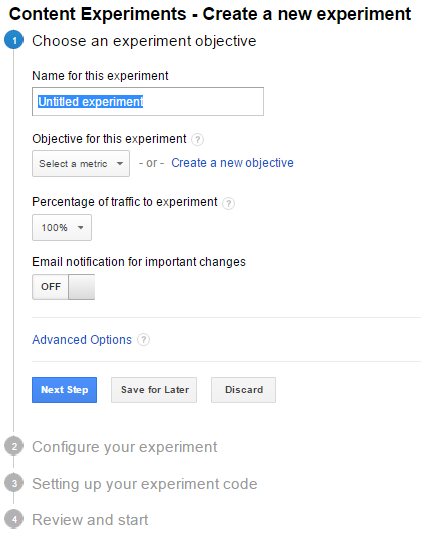 Content Experiments tool in Google Analytics is great for figuring which one of your pages performs best for a certain action. For example, what product landing pages convert best, or A/B testing between two mailing list sign up forms.
Firstly, name your experiment something which is relevant and memorable, you could base this on a landing page name for example.
Once you have created your experiment you can make the choice of what percentage of your traffic you would like to distribute to the experiment – For the purposes of this experiment I would leave this set at 100%, but it does depended on how business critical this page on your site is.
You can also set a minimum amount of time you would like the experiment to run for. I would suggest four weeks as a minimum – long enough to get enough solid data to make an informed decision on the experiment.
For more information on getting started with Content Experiments – check out this beginners guide.
A quick tip: With regards to the advanced options, I would suggest setting "distributing traffic across all variations" to OFF. Just make sure that the confidence threshold is 100%.
3) You didn't thoroughly look at the campaign's structure prior to launch
Weigh up the advantages and disadvantages of running your online marketing campaign.
A quick tip for you would be to use one of the several (both free and paid) SEO tools available online to increase campaign efficiency 
The question is. Do you really think the campaign will be a success?
Ask yourself:
Why will it be a success?
Do I have the imperative digital campaign fundamentals in place? You need to analyse aspects of your website, this means reviewing customer journey metrics, as these will impact on your conversion rate.
What is the campaign aim?
How do I structure the campaign into easy to manage objectives?
Use a variety of digital marketing channels
Try pay per click marketing, email marketing or even social media marketing to increase the likelihood your campaign will be a success. Every industry is different, and every marketing effort you make will have a different impact on each sector.
Are you sending e-mails to your customers on a consistent basis? Overly frequent, poorly targeted and irrelevant marketing messages annoy people, we all know that.
It's time to do it right – send a timely, relevant and engaging e-mail with a purpose. How hard is that? Anyone could do it.
Lastly, make sure your mobile strategy is working and is ready for Google's new algorithm updates.
For more information, here's a mobile analysis report on search visibility for 100 domains.
Conclusion
The above are just some of the questions you'll need to ask yourself before you begin investing your precious time and money into your company internet marketing campaign.
Or, should it go badly, these are the questions you'll ask when performing the postmortem as to why your campaign wasn't a success – hopefully this isn't the case!
Your Say!
What steps do you take to plan for your internet marketing campaign? Or if you've launched a campaign that was not the success you hoped, did you look into why? What were the causes?
Drop us a comment below!