If you've not heard of Pinterest, where have you been? Since it launched in 2010 it has grown be one of the largest social network sites on the web with over 70 million users, 40 million of those are regularly active.
Pinterest is a image-based social bookmarking tool, that allows you to 'pin' content and images you have found elsewhere online, to your Pinterest 'boards'.
Think of it as a virtual cork board of sorts. As such, highly visual industries such as fashion and food & drink, and home decor are amongst the most popular categories shared.
Still not convinced? A few more stats…
23% of all Pinterest users post daily

80% of all all Pinterest users are women

92% of all pins are made by women

Pinterest drives more traffic to publishers than Twitter, LinkedIn and Reddit combined!
As you can see, Pinterest could be the perfect social medium platform for certain businesses.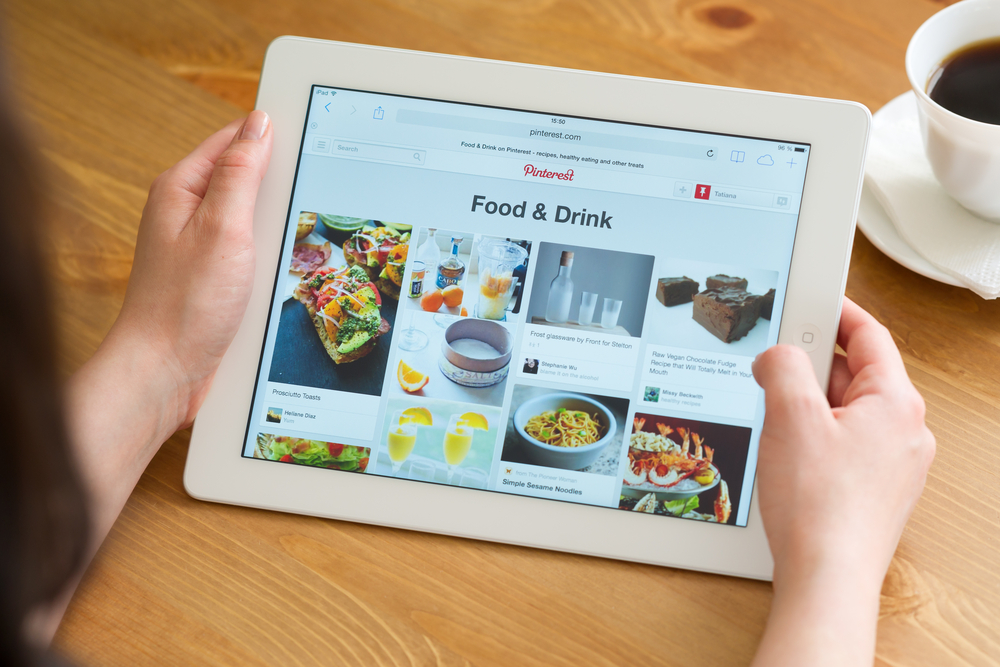 Editorial Credit: Dr. Cloud / Shutterstock.com
This article will give you eleven creative ways to get more Pinterest followers, encourage more repinning, and create a network of loyal fans. 
1. Focus Your Pinterest Account
Just like any other aspect of business, your Pinterest account must have a focus that is similar to the overall focus of your business. For example, if your business is dog grooming, you will want a Pinterest account that is all about dogs, dog grooming, and dog care tips.
That said, don't be afraid to be creative with your boards and pins. One board can be all about dog grooming, while another could be all about seasonal dog care tips, or individual dog product reviews.
Those of you will be following such an account will be interested in pretty much all things dog, so give them some variety and have fun with it.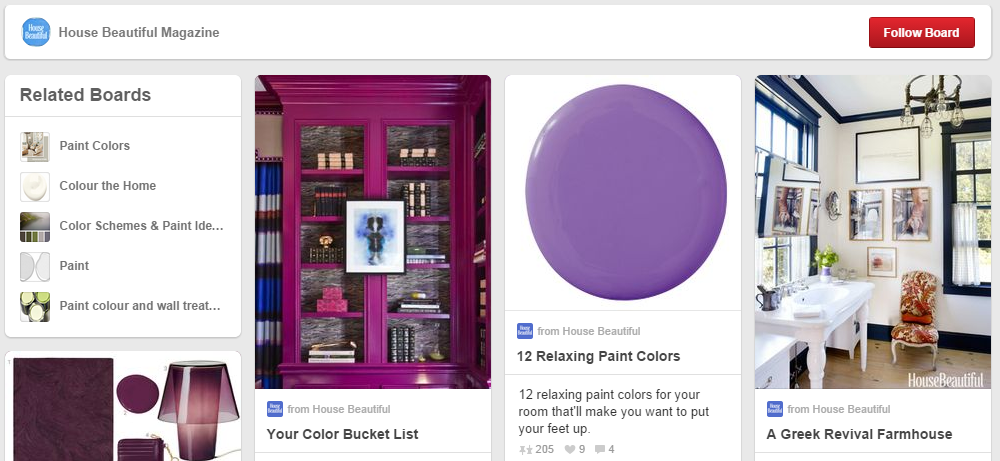 2. One Board Per Topic
The great thing about Pinterest is you can have as many boards as you like, so there's no need to place pins on boards they don't quite belong on. If you have a beauty salon, keep hair-do ideas separate from special occasion makeup tutorials.
In fact, keep everyday makeup tutorials separate from the special occasion ones!
Many people on Pinterest don't follow an entire account, they follow certain boards. You can quickly lose them by pinning content they aren't really interested in.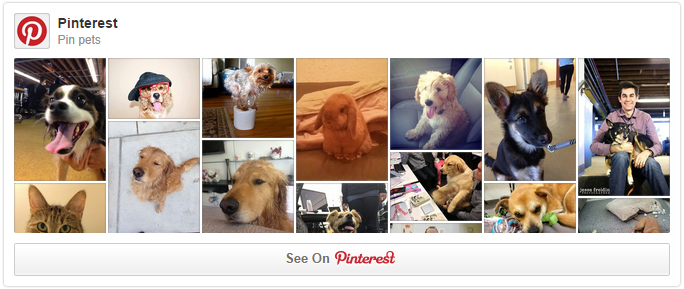 3. Encourage Board Followers
As mentioned, more and more people on Pinterest are following specific boards rather than people or businesses. This is a good thing, as you can be sure your content is highly targeted and reaching the audience that actually wants to see it.
Where appropriate, try promoting specific boards rather than your entire Pinterest account. In comments, on your social networks, forums, and your website, you can mention or outright advertise boards that would be interesting to that audience.
Just be sure that you do not SPAM! Keep it highly relevant.
4. Follow Others
Obviously, one of the best ways to get followers is through reciprocation. Not only this but following others with similar interests and even businesses as your own can give you endless inspiration for your own pins.
As a general rule, you want to follow no more than 50 people a day, and once a week you may want to clean up your following list to delete those who do not follow you back.
This will allow your list to grow organically and Pinterest won't flag your account as suspicious.
5. Comment on Pins Within Your Interests
"Within your interests" really means within your business niche, which hopefully is of interest to you! When commenting on pins, make sure to write comments that are more insightful than "very nice!" or "love this!"
Add your own idea to a list of tips, or write about how you'd love to use a craft idea in your garden.
Writing comments that are genuine and even helpful will encourage others to check out your boards and follow them. Engagement is the key.
6. Use Collaborative Boards
Creating or joining collaborative boards is a great way to associate yourself with others in your niche, as well as gain and exchange followers. However, one creative way to use collaborative boards is to collaborate with others who are in complementary niches.
Someone in the fashion industry could benefit greatly from collaborating with someone in the beauty industry to create complete "look boards" on Pinterest.
A yoga instructor might want to collaborate with a fresh foods chef to create total health boards.
The possibilities are endless, and by collaborating with complementary professionals or businesses, you are not in competition with each other. You may even build a great partnership out of it!
7. Cross-Promote Social Networks
Taking advantage of Pinterest's social network linking is great, but to get the full benefit, you will want to actively promote your pins and boards on your other social accounts.
News pins can be added as tweets or updates, new and popular boards should be highlighted every now and then to remind your network on other accounts to check them out – or let newcomers know about them.
This will help grow all of your social accounts simultaneously, and will allow your fans to learn even more about your brand!
8. Make it Easy For Site Visitors to Follow You
Of course, many pinners use Pinterest to drive traffic to their website. This, however, is a fairly one-sided approach.
Pinterest can (and should) be used to create a network of fans who want to see your content, and therefore are easier to market to. This means that making it easy for website visitors to follow you and your boards is paramount to converting with the social site.
Add a follow or pin it button below key content (like blog posts), add a profile widget to your website's sidebar or about us page, and add board widgets wherever appropriate to let visitors know they can find more of the content they want and encourage them to follow you.
You can build all of these on Pinterest and add them to your site as you see fit. Check out the Pinterest official guide to creating a follow button (example below).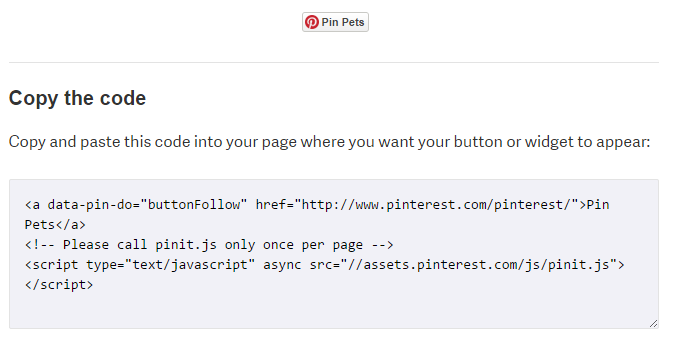 9. Run Contests
Many businesses create contests for Pinterest to gain exposure and followers. A contest might work something like this:
Decide on prize(s). These can be random or given to the person who most repins your pins, or anything else.

Decide on the timeframe. So pinners know when the deadline is. You usually want to keep it to a month or shorter unless the price is really big (like a new car or living room remodel!)

Create a great graphic for visual interest. You can also create a video to share, and be sure the pin description fully explains the contest or directs to a page that does.
Running a contest not only can get you more exposure and followers, but it is also a fun change for those who already follow you.
10. Pin Often
There are no hard and fast rules for how often you should update any social network, but you want to be sure that you are always relevant and that followers don't forget about you. At the very least, update three times a week.
However, you also don't want to flood people's feeds with your updates and get flagged as a spammer.
[Tweet "The key to any social media platform is consistency, but never SPAM!"]
Make sure you are not updating more than five times per day, and try to spread your updates out throughout the day. You can do this easily with the Pin button on your browser, or schedule updates with tools like Viraltag and Curalate.
11. Use Keywords and Calls to Action
One of the biggest mistakes made on Pinterest is forgetting to use keywords in your descriptions. Some people use hashtags, but you always want to use keywords to help your pins be found in a search.
For example, handmade clothes should not have descriptions like "black shirt." A better description would be "Tailored black shirt, 100% cotton!"
You should also not be afraid to add a link to your description. While every pin leads back to its source, people seeing your pins might not know if you are selling clothes, or just collecting the images because you like the outfits! 
If there is something for sale (or for free) make sure the viewer knows it with a simple line like "Only £25! Click here to get yours. (Link).
Find the right keywords for your profile with these guides…
Your Say!
It's up to you which of these tips you use on your own Pinterest account, but you do want to create a Strategy appropriate for your Market.
These creative tips for getting Pinterest followers will help you extend your reach, broaden your customer base, and increase engagement with your brand. All for free!
We'd love to hear your Pinterest tips, so drop us a comment below 🙂
Get the right web hosting for your website! Check out our hosting plans and get online today. Have a question? Contact our friendly UK-based support team.