According to eConsultancy, there are numerous advantages for business owners offering products on a subscription basis.
From higher profit margins and predictable inventory requirements to reduced customer acquisition costs and an ongoing feedback loop, a business owner who chooses to offers products by subscription has a number of elements operating in their favour.
Even if you only offer one specific item in your inventory by subscription, this dependable source of sales can have a far-reaching impact on your company.
[Tweet "Run a subscription-based business? Don't miss these 7 tools…"]
But how do you get started offering products by subscription when you have no clue where to start?
How do you start offering your best-selling items on a month-to-month basis to your loyal customers?
Thanks to the popularity and potential of the subscription business model, there are more tools than ever to help eager business owners create their own subscription offering without having to create a company from scratch.
If you want to give priority access to items your customers love and build a steady stream of predictable revenue at the same time, the following are seven must-discover tools you can check out:
Subbly makes it easy to create a subscription business online. Features include website templates, order management tools, integrated email tools, custom URLs and integrated marketing tools.
Whether you have ladies who purchase a new purse each month or fellows who fawn over your wrenches and widgets, you can offer your top sellers to loyal customers via a monthly delivery plan.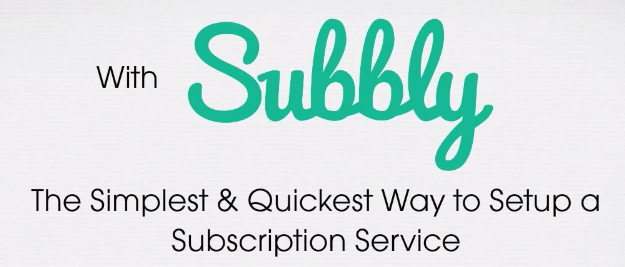 You don't have to know how to write code and you don't have to hire a software guru to get your new subscription site up and running.  Subbly even offers a free trial.
If you are looking for an all-in-one solution to get your subscription business off the ground, Subbly is definitely worth investigating.
Part of offering your top sellers by subscription is packaging your product in an enticing way.
Pakible lets you create a customised look for your monthly temptations so your customers will feel extra special each time they receive their subscription offering.
Choose from boxes ranging in size from 3″ x 2″ x 1″ to 16.5″ x 12.25″ x 2.6875″. Add the name of your brick-and-mortar store, adorn it with your business' logo, and pick your favourite colour.

Subscription boxes are available in colours ranging from pink and purple to black and slate. Impress your customers not only with the goods inside of your subscription box but with the box itself.
Pakible even offers discounts when you order your shipping boxes in bulk.
A terrific payment and billing option you can consider for your subscription business is Recurly. Accept multiple forms of payment including PayPal, credit cards, and even Amazon payments.

Recurly offers at-a-glance dashboards that instantly let you view everything from customer details to order status and billing dates.
If you're looking for a one-stop-shop payment and billing solution, you'll love Recurly.
If you don't want to use an existing payment platform for your subscription company, you can use KillBill to create your own.
KillBill's open-source platform lets you create a payment processing system according to your company's specific needs.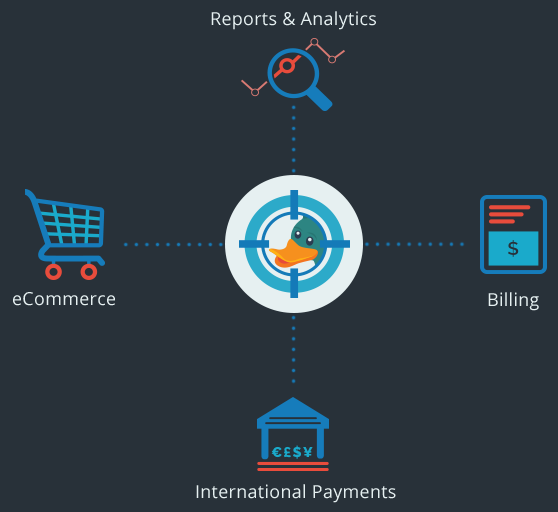 You can even fork the KillBill platform on GitHub if you wish to make your iteration open source too.
They also win the LCN.com award for the most amusing logo – poor duck.
Of course, none of these subscription tools will do you much good if your customers don't discover your new offering.
Creating an engaging landing page/squeeze page is essential if you want to build momentum for your new business venture.

Instapage makes it easy to create an eye-popping introduction for your new subscription offering.
Features include a drag-and-drop editor, multiple platform integrations including Salesforce and Constant Contact, and each landing page you create is automatically mobile responsive.
Another great option for a landing page for your new subscription business is GoSpaces.
Their platform not only lets you create a landing page, it lets you accept payments directly via your landing page too.

Features include recurring payment capabilities as well as multiple payment methods including Bitcoin, PayPal, and Stripe.
One of the webs leading email marketing services, MailChimp is another essential tool for companies creating subscription-based businesses.
Features include subscriber tracking, engagement analytics, email personalisation tools and design templates.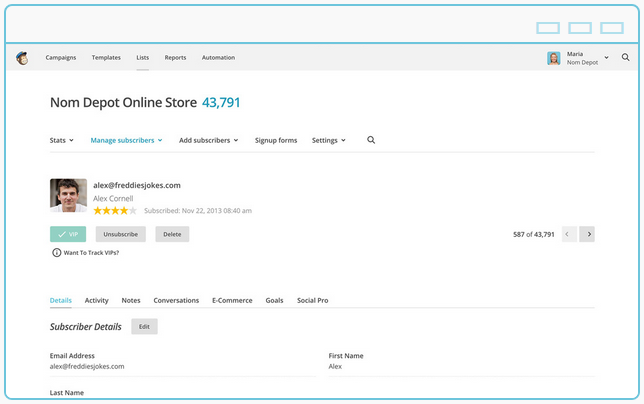 Keep customers in the loop regarding upcoming promotions or offer incentives to loyal customers who share your subscription offering.
Related: Top 10 email marketing tips
Conclusion
With handy tools like these, any small business owner can integrate a subscription offering into their business plan.
Whether you sell a monthly subscription to handcrafted knits or a subscription to items you import from artists in emerging nations, there are numerous ways to create a profitable venture for yourself via a recurring revenue business model.
The key is to understand which products your customers purchase on an ongoing basis, and then package those products at a price that makes your monthly offering irresistible.
Are you ready to consider subscription-as-a-service for your small business?
Your Say!
Used any of these tools before? Let us know what you think. Or perhaps we missed some great up and coming subscription services? Again, let us know in the comments section.