Email marketing remains one of the most effective ways to develop a relationship with an audience.
Even with all the modern distractions, email can still receive a good response rate and offer a high return on investment.
One of the recurrent problems with email, though, is a gradual decline in open rates and engagement.
Subscribers can quickly lose interest, with a large proportion of your list considered inactive.
While you might be tempted to just purge your list of unresponsive subscribers, there are ways to effectively re-engage these leads and revive their interest.
Related: 6 ways to grow your email list
Segment Inactive Subscribers
The first stage in your re-engagement efforts involves segmenting your list. 
Segmentation involves cutting your entire email list into small chunks based on your goals or the type of subscriber.
You may segment your list by location, age, gender and any other factor that makes it easier to target a particular demographic with more relevant information.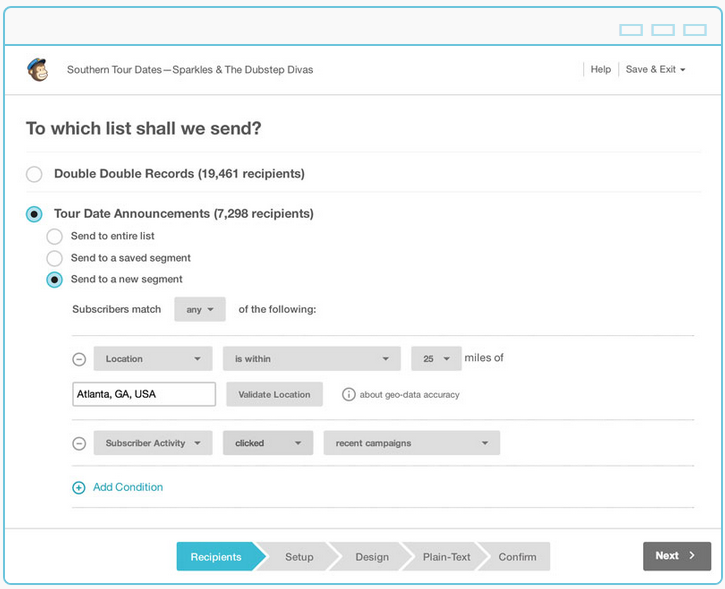 Segmenting a list in Mailchimp
Active and inactive subscribers should not be receiving the exact same messages, so you first need to separate them.
Email autoresponders will allow you to extract people who have not opened a message in a specific period of time.
If someone hasn't opened a message in the last six months you can assume they are inactive, but you can choose your own time period depending on how frequently you send messages.
Related: Email marketing – what to test for success
Provide Free Quality Content
A common reason for reduced engagement is an increased number of sales pitches.
If a person is certain they will be sold something in a message, gradually they will be less inclined to open your emails.
Much of your audience will still be interested in the niche, but they stopped getting value from you.
Offer some valuable content for free, making it clear in the title that there is no charge.
Preferably, a series of emails would be created, allowing the reader to build a stronger relationship with you.
Create a Survey
If you don't fully understand why much of your audience lost interest, it is likely you will repeat the pattern.
Creating a survey allows you to get a better understanding of your audience, including the reasons they stopped opening messages, why they didn't click the links, and what they are looking for from your emails.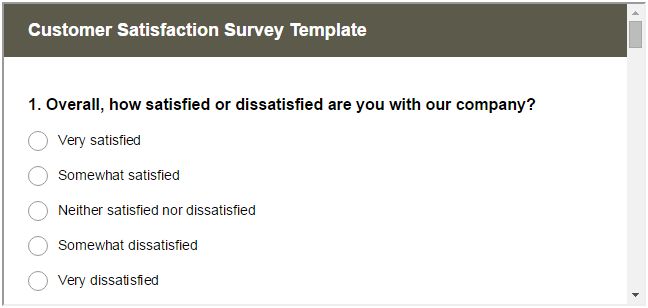 Survey Monkey is a good option for getting quality feedback from your customers
With this new information, crafting an email series that keeps engagement levels high becomes far easier.
Get Inactive Subscribers to Resubscribe
A good technique for re-engaging subscribers is to ask them to resubscribe. You don't want to do this for your main list, but it can be effective when used on your inactive list.
Many people will scroll through a busy inbox looking for important messages.
Your email titles may have been too generic, sales-oriented, or spammy, resulting in a lack of attention.
If you write a message advising readers they are about to be removed from your list, the sense of urgency can spur them into action.
If you get no response, unsubscribing them is probably the most effective way to trim your list anyway.
Related: 10 email marketing tips
Conclusion
It won't be possible to re-engage your entire list, but you should be able to save a fair number of subscribers.
Re-engaging part of an audience can often be far cheaper than attaining new subscribers, so the effort will usually be financially sensible.
Most email marketers will let lists stagnate at some point, creating lower open rates, reduced engagement, and poor email statistics.
By creating a simple re-engagement campaign, your list can be healthy and profitable again.
Your Say!
These are a just a few tips to get old leads and subscribers re-engaged with your email campaigns. We'd love to hear your thoughts below!