With some 300 million users, LinkedIn has become the world's go-to social network for professionals and businesses. Though particularly valuable in B2B markets, almost any company can benefit from setting up a page on LinkedIn, and best of all, it is completely free.
Unlike Facebook, which is more orientated towards the consumer market, LinkedIn provides a range of features which help you to reach out to potential contacts, leads, partners and even employees.
[Tweet "Follow these 6 simple tips to create a better company LinkedIn page"]
As with any other major social network, LinkedIn is also a great place to provide interesting and useful updates pertaining to your business and its industry.
In this article, we'll take a look at seven essential tips to help you create an excellent profile page for your company.
1 – Optimise Your Page for the Search Engines
Search engine optimisation is not just something for your website; SEO should be taken into account across every online portal you use, and your public social media profiles should also be optimised.
When writing your profile content, be sure to include relevant, targeted keywords, particularly in the summary section.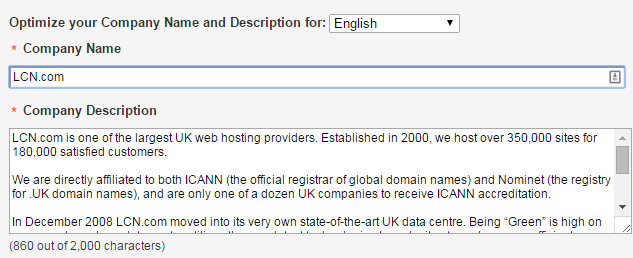 When others use LinkedIn to search for companies and individuals, they often use industry-specific keywords, and by using them in your content, you'll be able to attract more attention.
There are numerous online resources for keyword research, such as the popular Google AdWords Keyword Planner, though you can also learn a lot from taking a look at your competitors' profiles.
Related: Increase your LinkedIn traffic with keywords
2 – Choose Suitable Images
LinkedIn allows you to use two images to personalise your company page; a cover image and a logo. The latter is largely self-explanatory, and you should stick to using the same company logo that you display on your website and all of your other online profiles.
The standard logo size is 100×60, or you can use a square logo of 50×50, and larger sizes will be automatically scaled down to fit.
Another essential element of your company page is your banner image, and you should choose something that captures attention as well as the essence of your company.
You should employ some creativity here, and it's also a good idea to add a few words to the image, such as your company motto.
Your banner image should be at least 646 x 220 pixels. For a full list of LinkedIn image dimensions check out this post at Going Social.
3 – Be Social
Don't forget, that while LinkedIn is far more professionally orientated than the likes of Facebook, it is still fundamentally a social network.
Social media has completely revolutionised the way brands and consumers connect with each other, and you should consider your LinkedIn company profile as a platform for reaching out to your potential leads, partners and employees through talent branding and consistent engagement.
In addition to providing interesting and relevant updates on your company page, you should regularly monitor the comments that people make on your posts and reply whenever it is appropriate to do so.
Building meaningful relationships means encouraging and participating in a two-way conversation.
4 – Use Showcase Pages to Highlight Your Products
Showcase pages are extensions to your company page that serve to highlight different areas of your business or particular products and services, helping you to reach out to those with more particular interests.
Companies that have a larger, broader audience should already be segmenting their customer personas in order to deliver more relevant content to the people who are most likely to be interested in it.
Showcase pages have a two-column layout, allow you to display a larger banner image and are designed to focus entirely on the specific subject matter at hand.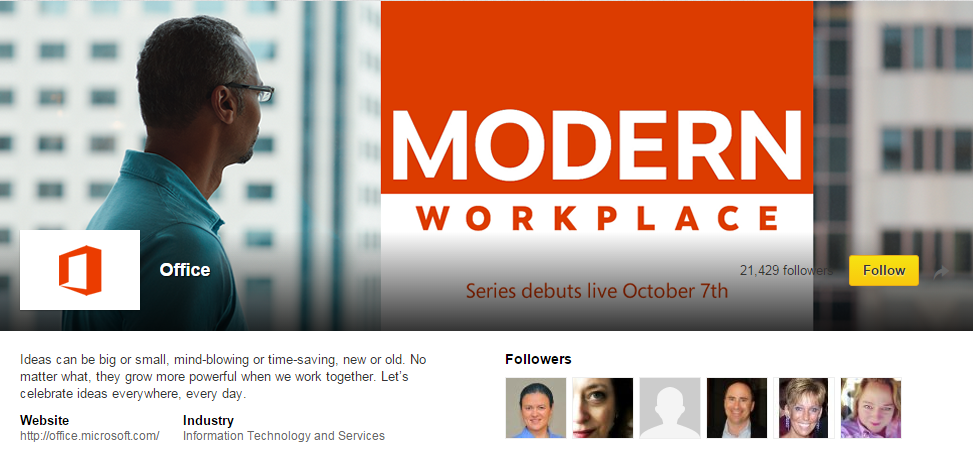 Showcase page with large banner image
Additionally, they all link directly back to your company profile page, allowing you to keep a centralised set of online presentations pertaining to your company.
Get started with Showcase Pages with this guide by Hubspot.
5 – Attract New Talent
LinkedIn is the number one social network for recruiting new talent; it's not just about trying to raise brand awareness.
Personal profiles on the network are similar in many ways to a traditional C.V., allowing potential employers to browse through them to find important information such as work experience and educational credentials.
If your company is looking to recruit new talent, you can make use of the Careers Page, though it does cost to list a job opening.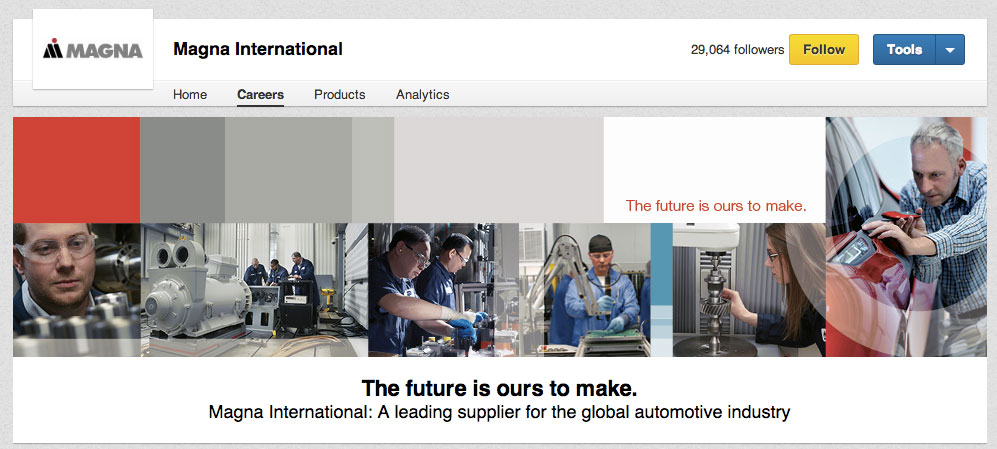 Careers page banner
There are also a number of additional options including the Silver or Gold packages which allow you to add features such as clickable banners, customised modules and analytics to let you learn more about the types of people viewing your page.
6 – Get Your Employees Involved
Your LinkedIn page should serve as a centralised online portal into your entire company, its employees included. Getting your team on board to help promote your company page can help to encourage engagement and demonstrate the success and popularity of your company.
Your LinkedIn company profile comes with a sidebar widget on the right-hand side of the page listing your employees. You can display thumbnail previews of your most senior employees as well as the total number of employees with accounts on LinkedIn.
Your employees can also help to promote your company and its LinkedIn page on their own personal profiles by reaching out to their own contacts.
Conclusion
With a solid posting and engagement strategy in place, LinkedIn can be extremely effective at increasing exposure for your business, but it doesn't stop there.
You'll also need to monitor the performance of your company page and adapt your strategy as necessary in order to keep increasing your reach.
The Analytics tab on your company page provides invaluable insights into various engagement metrics and trends that you should pay close attention to at all times.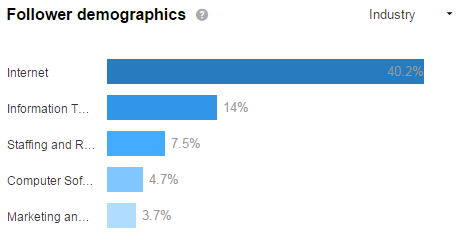 Page demographics – LinkedIn Analytics
Your Say!
Does your business have a LinkedIn page? Do you keep it regularly updated? Give us a shout in the comments section.