How to enable DKIM for your email
What is DKIM?
DKIM is an email authentication method designed to protect your domain against email spoofing, a type of email attack commonly used in phishing or email spam. Email spoofing occurs when an email is created with a forged 'From' address.

Enabling DKIM will drastically reduce the chance of your email being identified as spam by the recipient.

By following this guide, you will be able to enable DKIM for your domain with a few easy steps.
Note: Our Auth SMTP must be active for your domain to use this service. If you have yet to activate Auth SMTP or are not sure if you have, please follow the guide in the link below then return here:

https://www.lcn.com/support/articles/how-to-activate-authenticated-smtp/
How to Enable DKIM
First you will need to login to your Online Control Panel. If you aren't sure how to do this, follow the link below and then come back to this page:

https://www.lcn.com/support/articles/how-to-update-your-email-password/

Now that you are logged in, you will need to hover over Services which will bring up a drop-down menu where you will need to select Dashboard as shown below: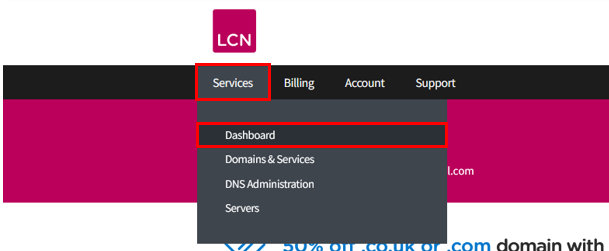 Now that you are on your dashboard you will need to find the domain that you would like to enable DKIM for and click Manage Email.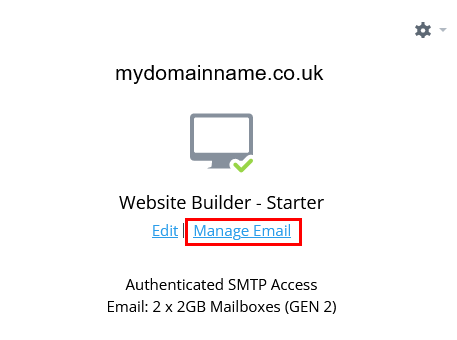 Clicking manage email will bring up a new screen with a menu on the left of the page. Click on the option for DKIM and this will bring up a panel on the right detailing the function of DKIM. Below this there is an option to Enable the service. Click this button and the DKIM setup will begin automatically.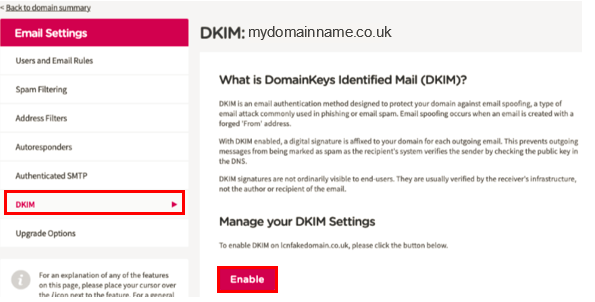 Note: As DKIM updates your DNS you will need to ensure that your nameservers are with us for this process to be automated. Also, please be aware that the service will take up to 48 hours to come into effect as it will be subject to DNS propagation.
And that's all you need to do. Your DNS will be updated by our system and DKIM will now be enabled for all email users on your domain.