How to access the backups for Managed WordPress
Managed WordPress stores 30 days of backups, so you can be sure that you'll always have a working version of your website to restore.
In order to manage these you first need to access your Dashboard for Managed WordPress. The following guide explains how to do this: How to access the Dashboard for Managed WordPress.

At the top of the page you will see a drop-down menu called Advanced settings.
Click on that and then choose the Backups option.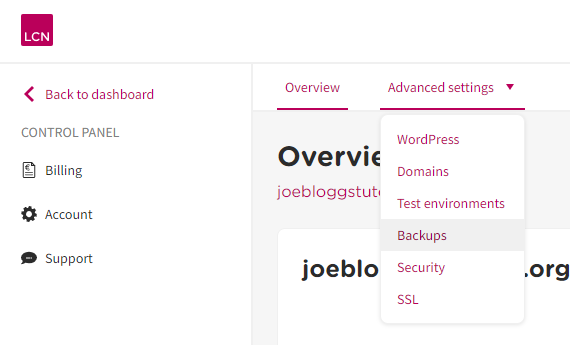 Here you will see a list of all the backups that Managed WordPress has performed. The date and time of each one will be displayed beside it.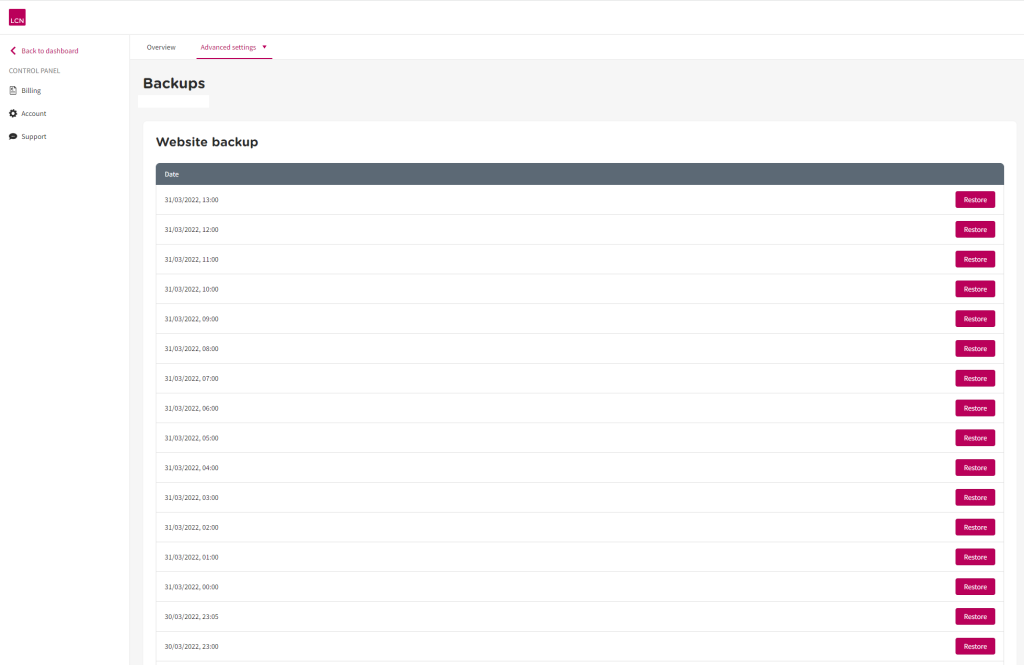 Find the backup you wish to use and click the Restore button to the right.
A confirmation window will appear, asking you to confirm this is definitely the right backup to use. Remember that once you give the go ahead your website will be reverted back to how it was at the exact time this particular backup was performed.
Need more WordPress help?
Our FREE WordPress e-Book takes you through the process of designing a website and optimising it for SEO, as well as providing a plethora of useful tips and tricks that will soon have you using WordPress like a seasoned pro.