How to access the Dashboard for Managed WordPress
This guide will explain how to access the dashboard for Managed WordPress.
You should first log into your LCN Account at https://login.lcn.com/login.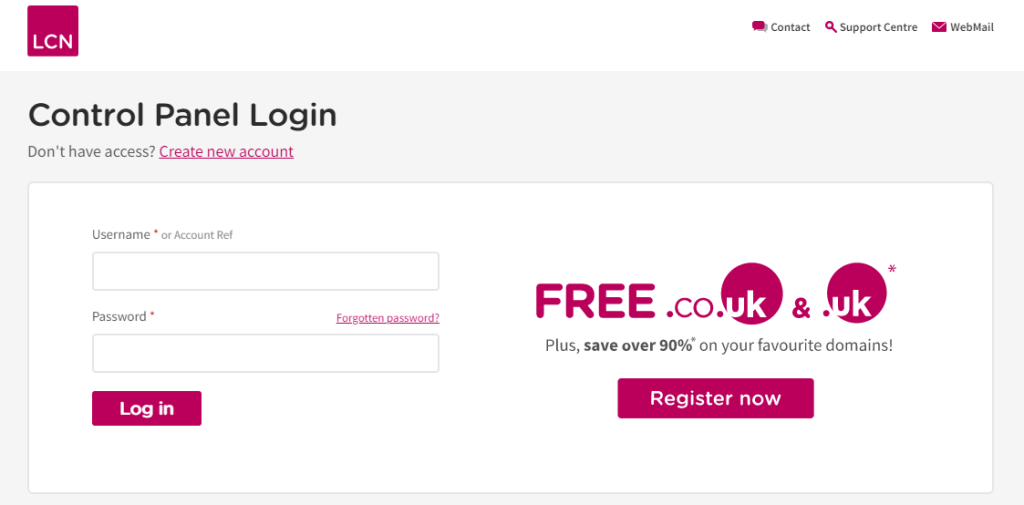 Username: Either your LCN account reference or the email address associated with the account.
Password: The password you created when you first setup the account.
If you have forgotten the password, there is a Forgotten password? link that you can click on.
Once you have logged in you will see any domains that you own appearing on the screen. Look for the one that has Managed WordPress on it.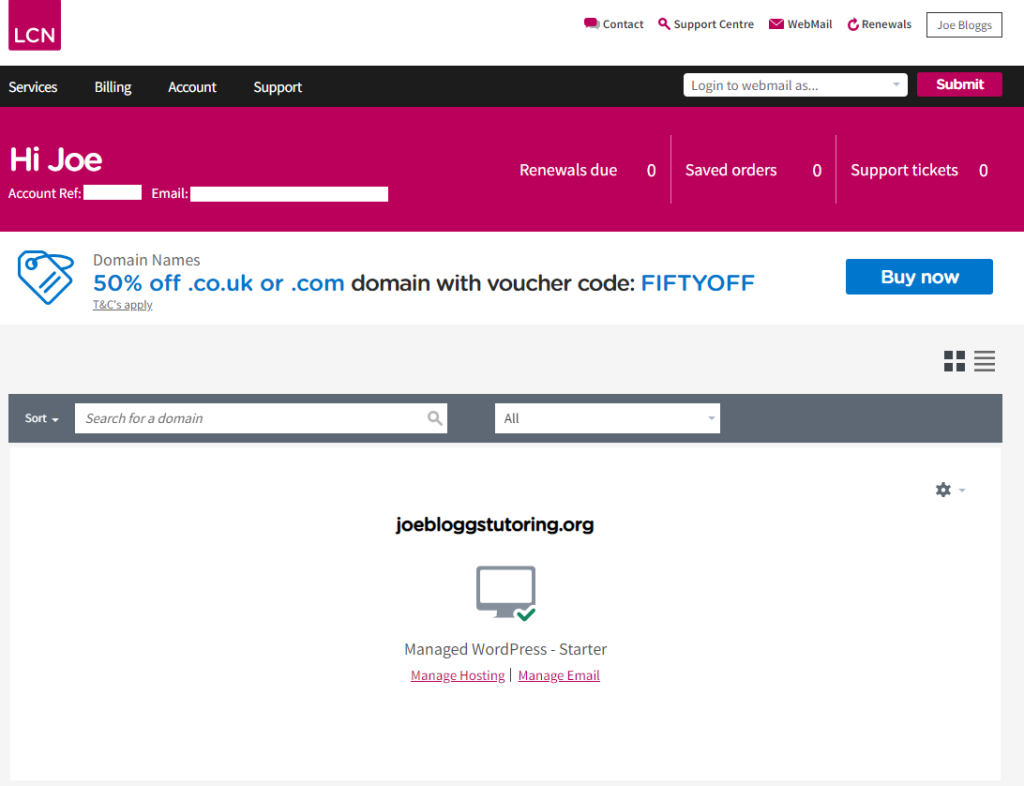 Click on the Manage Hosting link underneath the domain to be taken to the main overview page for your Managed WordPress product.

Here you can see useful information such as your website IP address, WordPress version and database usage.
There is an Advanced Settings drop-down menu at the top that can be used to access further features:
WordPress: Information about version number and update history of WordPress, plugins and themes.
Domains: View the SSL status of your domain, as well as disable/enable display of the website.
Test Environments: Enable/disable a test environment, a dummy version of your website for testing purposes.
Backups: View and manage any website backups on your account.
Security: View the status of all the various security features provided with Managed WordPress.
SSL: Manage various settings related to your SSL certificate, such as whether HTTPS should always be forced on.
Need more WordPress help?
Our FREE WordPress e-Book takes you through the process of designing a website and optimising it for SEO, as well as providing a plethora of useful tips and tricks that will soon have you using WordPress like a seasoned pro.