Facebook Graph Search is a revolutionary tool that allows Facebook users to combine their searches for information with the data that the site uniquely holds. 
Facebook is thought to be taking advantage of the vast amount of user details it has access to: information about location, age, preferences, and so on that major search competitors like Google and Yahoo have no access to.

What this means is that, while users may still go to the traditional search engines for strictly objective information, when they want suggestions or results that are personalised to them, Facebook is fast becoming another option.
Complex searches with multiple parts are possible within Facebook Graph Search so users can search, for example, for, "Restaurants in London that my friends like", or, "People I may know who like Arctic Monkeys".

As well as providing impressive results for Facebook users, Graph Search offers exciting possibilities to businesses looking to improve their chances of being found.
The key to success here is relevance; the entire raison d'être of Facebook Graph Search is to provide results that are more relevant to its users.
The savvy business owner, therefore, needs to make sure that her Facebook Page contains everything that people who are looking for businesses like hers might be searching for.
There are several factors that can make up part of an individual user's Graph Searches including location, likes and photos, most of which a Facebook Page owner can optimise for in a matter of seconds.
Related: SMEs guide to Facebook
Description and Location
Fill out the profile – every single part of it!
Location will be a feature in many people's Graph Searches, and providing accurate information about the products or services a business offers is vital.
Whether they want a locksmith in Manchester, a dog trainer in Portsmouth or a butcher in Reading, if a Facebook Page does not list relevant information in its profile, it has no hope of being found.

With potentially lucrative sales at stake, failing to complete a profile fully, or omitting key information, is a quick route to failure.
Profile information should be written for humans, not search algorithms, but ensuring that keywords or phrases are included is essential. Filling in a street address takes just a moment and could dramatically increase incoming search visitors.
Pay special attention category you list your page as! This can be vital as users will often search by category when looking for a local business, with search strings often along the lines of "*business type* my friends like in London".
Check-ins
If you have a bricks-and-mortar business along with a Facebook place page, be sure to encourage check-ins.
Users will easily be able to check if their friends have visited a particular location, restaurant or shop. It's natural to assume that businesses and places with a higher number of check-ins may receive a little boost in the search engine results page for Graph Search.

Photos
Because many Facebook users upload photographs to their accounts and tag them with information about the venue they were at and people they were with, consumers can discover a lot by searching for photos that relate to business Pages.
This is particularly relevant to businesses that are aspirational or that rely on visual images, such as fashion brands, art galleries or the food industry.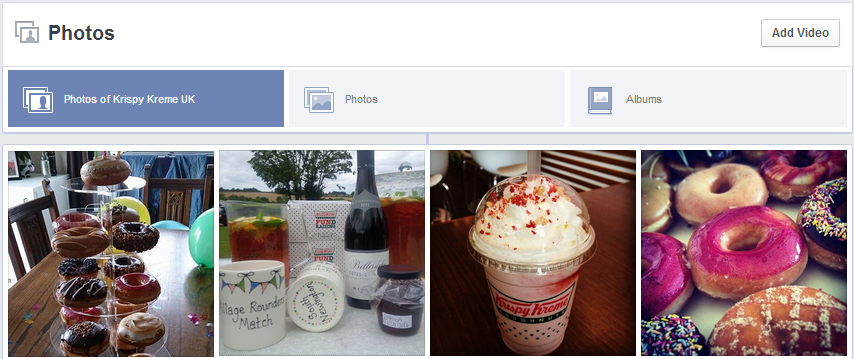 Facebook Graph Searches for, "photos of vintage shops in Oxford", or "pictures of tourist destinations in Edinburgh", can provide a potential customer with valuable information about whether or not a venue or location suits his needs.
Businesses can benefit greatly from adding their own photographs to their Facebook Pages to promote what they do and give potential visitors a sense of what the business has to offer. Encourage users to like and tag your company photos where possible.
Likes
This is not so much a feature to optimise, but it is certainly more important than ever for businesses on Facebook.
A significant proportion of Graph Searches will include phrases such as, "that my friends like", "that people in *location*  like", or, "that fans of *interest* like", so it stands to reason that the more "likes" a Facebook Page has, the more likely it is to be found in this way.

Examining strategies for getting more Facebook "likes" could be an extended essay in itself, but optimising, as described above, is a good start.
Further to that, making sure that updates are regular and consistent can help to develop brand loyalty, and encouraging engagement and interaction from existing fans can also help to publicise a Page.
Given that recent algorithm changes have reduced the number of updates users see from business Pages on their timelines, considering paid advertising within the medium to promote a Page or its posts is also an option.
The easier it is for people to find a business Page on Facebook, the more likely that business is to gain new customers or retain existing ones. In this competitive world, making sure that a business presence is findable and relevant is the key to successful entrepreneurship.
Get the right web hosting for your website! Check out our hosting plans and get online today. Have a question? Contact our friendly UK-based support team.
Your Say!
Did you consider Graph Search when optimising your Facebook page? Let us know your marketing tips for using Graph Search in the comments below!