Can you believe that WordPress has now been around for 20 years?
Back in 2003 there were no smartphones or social media, and iTunes had only just launched, so no one at the time believed that this new kid on the block would make such a lasting impression. Yet here we are, two decades later, and WordPress now powers 43% of all the world's websites.*
The reason for that is undoubtedly the vast array of features it now includes: plugins, themes and templates for every conceivable type of website. Whether you want an online shop for your bricks and mortar business, a corporate website to advertise your services, a community noticeboard or even just a simple blog, WordPress has everything you need and more.
To make it even easier for everyone to benefit from this power, we've recently added a website creator called Site Assistant to our Managed WordPress hosting packages.
What is Site Assistant?
Building a website shouldn't be stressful. Nor should it be time consuming. It shouldn't involve lengthy conversations with designers or having to learn all sorts of technical jargon.
What if you could do it all yourself, quickly and easily through a simple step by step process?
That's what Site Assistant does. It asks you a few simple questions about your business and what you plan to do with the website. Then it generates several possible designs, each one carefully customised around the features you've requested. Finally, it then creates a complete website by filling out your chosen design with some templated content which you can then replace with your own.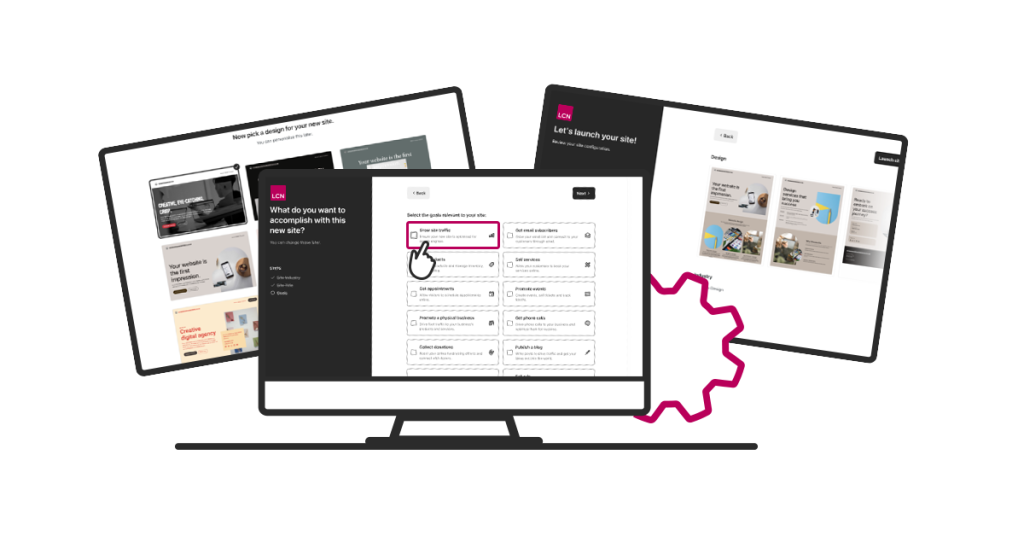 Sounds easy enough, doesn't it? It really is!
Can Site Assistant create any kind of website?
WordPress has matured a lot in 20 years and it's no exaggeration to say that the only limit is your imagination. No matter what it is you're planning to do with your website, Site Assistant will have a relevant plugin it can install for you.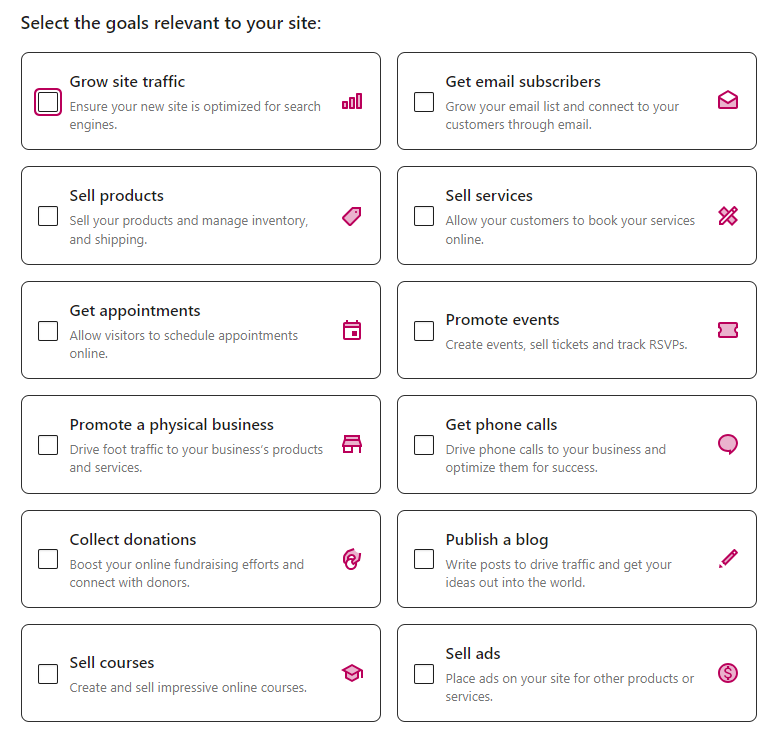 Sell Products: Would you like an online eCommerce shopfront you can use to sell your products online?
Receive Bookings: What about allowing your customers to book their appointment or service online?
Display Availability: How about a calendar so that everyone can easily see what is happening on which date, or when you'll be available?
Accept Donations: Are you a charity dependant on donations to survive? Allowing people to donate online would be a huge boon to you.
As you can see, the possibilities really are endless. With Site Assistant, the website of your dreams is just a few minutes away.
How easy is it to manage?
It's not just creating the website that's a doddle. Site Assistant has an intuitive and user-friendly Dashboard that makes management of the website so much easier.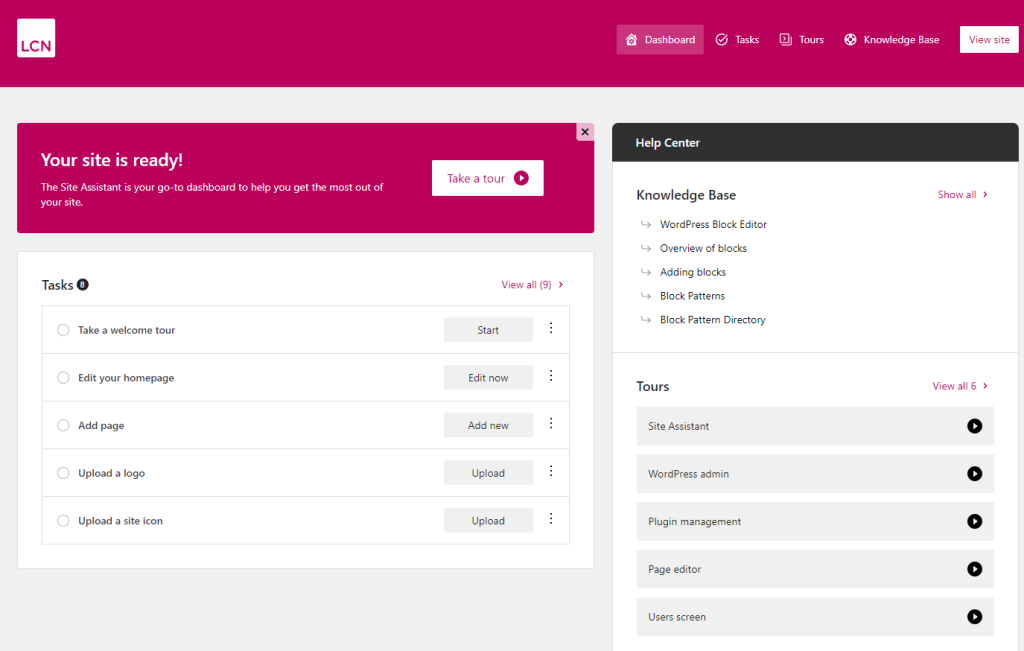 You'll never be lost with a helpful task list that walks you through the process of finishing off the website, including steps like uploading your logo and adding a new page.
Plus it's jam-packed with useful tours and recommendations that show you how to get most out of your website and what sort of other items you may want to consider (such as search engine optimisation, for example).
Try Site Assistant today
Getting your business online has never been easier.
With Site Assistant you'll be able to easily create a website that will attract customers, worry your competitors and boost your reputation.
Plus, you'll be using the Internet's most popular website software, used and trusted by millions around the world.
So why not give it a shot?
*Source: https://w3techs.com/technologies/details/cm-wordpress