More people are accessing the internet via mobile devices than ever. In fact, according to recent studies a massive 58% of the UK population now regularly access the internet via mobile.
As such companies are finding themselves under increasing pressure to prioritise mobile in all areas of their Internet marketing campaigns.
[Tweet "Do email marketing but don't optimise for mobile? Read this…"]
No longer is having a responsively designed website enough: Companies now need to ensure that they can provide an excellent user experience for all mobile users, and email is no exception.
Consider the following eight reasons why your business needs to adopt a mobile email marketing strategy:
1 – Your Audience is Mostly Mobile
According to a study carried out by Experian in 2014, 53% of total email opens took place on a mobile device, and this figure is constantly increasing.
In other words, emails are more likely to be opened and read on a mobile email client rather than on a desktop computer, and for an increasing number of consumers, mobile is the actually only way that they access the Internet and their email.
2 – It Provides a Superior User Experience
An email newsletter which has been designed only with the big screen in mind will likely not provide an optimal experience on a mobile device.
Link elements and buttons tend to be smaller and more difficult to interact with on a touchscreen, while other on-page elements might be relatively difficult to view comfortably.
With a responsive mobile design, business emails are far more accessible to consumers.
3 – Mobile Is Not Complicated
Thanks to the growing number of responsive email newsletter templates available, optimising for mobile is no longer complicated, and it doesn't even have to cost you anymore either.
Mobile Internet and email are now very much in the mainstream, with most email marketing services providing a wide range of templates and other tools to help optimise your content delivery for the small screen as well as other devices.
However, the most successful marketers tend to separate their traditional and mobile campaigns to best leverage each platform.
4 – Your Results Will Improve
A third of people already exclusively, or almost exclusively, view their emails using a mobile device, making open rates for mobile-friendly emails much higher.
Provided that your email marketing landing pages are also optimised for mobile, click-through and conversion rates will also increase.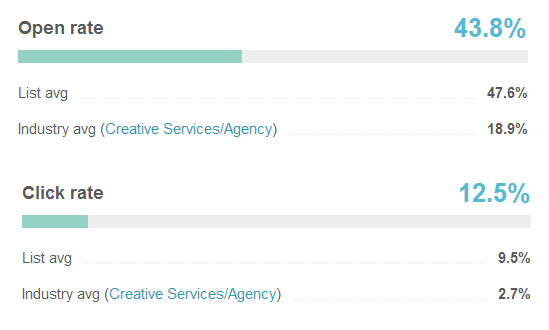 With the increased reach afforded by mobile-optimised content, your return on investment will be significantly higher.
5 – It's Important for Local Businesses
Mobile marketing is particularly important for local businesses, not least because consumers are more likely than ever before to turn to the Internet when looking for local businesses.
Likewise, optimising your email for mobile allows you to capitalise on the fact that many people who go online when they are on the move have local intent.  
6 – Promotions Are More Accessible
An email newsletter campaign is a great way to entice your audience with exclusive special offers, but not everyone can be bothered to view their emails on a desktop computer and print out things like vouchers from their email.
However, with a mobile device, consumers can simply present such vouchers in-store without having to print anything out, making promotions just that little bit more accessible to your customers.
7 – It Works on All Devices
People continue to use desktop computers, as well as a range of other Internet-enabled devices, and this is not going to change any time soon.
However, with a mobile-friendly and responsive design, your email newsletters will look the part on any device, regardless of the size of the screen.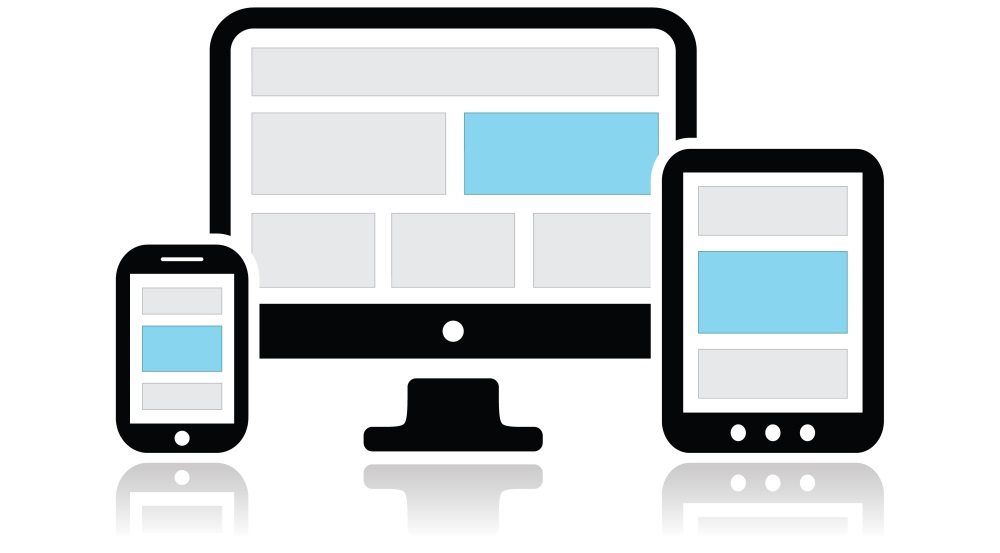 With the increasing number of ways people access the Internet, responsive designs present an affordable and practical solution.
8 – Stand Out among the Competition
According to a report by Marketing Sherpa in 2013, some 58% of businesses claimed that they did not optimise their emails for mobile, and while the gap is narrowing, many are still finding themselves being left behind.
In order to keep up with the competition, and better still, stand out in the marketplace, you'll need to prioritise mobile for the delivery of your content.
Here at LCN we provide world-class email hosting services. Get in touch to find out how we can help your business.
Conclusion
While responsive email designs are important, they only present the first step towards building a more mobile-friendly digital marketing strategy.
After all, many mobile clients still don't even support media queries, and many don't display images by default either.
For best results, companies should prioritise mobile when it comes to email marketing rather than assuming that a single responsive design offers an optimal user experience across all devices.
It is for this reason that many marketers are adopting separate strategies for mobile and desktop users.
Related:
Your Say!
Do you optimise your business emails for mobile? Or as a customer, do unoptimised emails make you reach for the spam folder? Drop us a comment below!