Product launch updates. Networking seminars. Activation updates. The reasons for using email are many. Whether you're touching base with a sales contact or following up on a trade show meeting, email is an integral part of your marketing modus operandi.
What if you can maximise the potential of each of your communications without increasing your workload at the same time? That's a no-brainer right?
If you want to wring every last drop of potential out of your email outreach efforts, consider integrating the following applications into your communication strategy.
Not only will you improve your time management skills, your sales just might jump as a result. Ready?
The Sortd app lets you automatically create task lists within your Gmail account.
With easy drag-and-drop functionality, you can create to-do lists, prioritise tasks, and mark projects complete once you're done.
While you may never reach 'inbox zero' status, Sortd can help you control the myriad of marketing tasks you must master.
Don't let the name throw you off. Ugly Email helps you review the tracking status of emails before you open anything in your inbox.
Know which companies are monitoring your actions and decide prior to opening an email whether you want to grant a sender this information.

Ugly Email monitors trackers from numerous analytics platforms including MailChimp, Streak, Mandrill, and MixMax.
Ugly Email is currently available for Google Chrome users; a Firefox browser extension is in development.
Mailburn lets you view your emails in chat format on your iPhone or iPad.
Only emails from real people are displayed, so you never have to worry about using up valuable data time consuming newsletters or notifications from companies.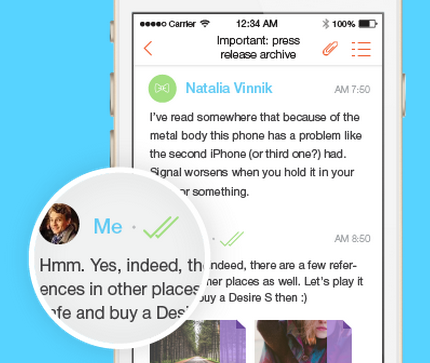 Once you're finished with an email chat, simply swipe to remove the conversation from your screen.
Who knew handling email could be so enjoyable?
If you want to take your sales management skills to the next level, consider adding Yesware Mobile to your marketer's bag-of-tricks.
This iOS application lets you maximise the potential of your email marketing with tools like email templates, task reminders, and extensive data analytics.

Understand your email viewing rates, the device preferences of your target customers, and the open rates of your email attachment links.
Augment lets you integrate multiple cloud applications into your Gmail account.
Access everything from your Dropbox and Evernote files to your GitHub repository.
Adding Augment to your Gmail account lets you streamline your email management tasks so you can focus on growing your business.
For marketers who want to refine their email composition skills, Wordzen is a must-add tool.
Wordzen lets you create email shortcuts which are automatically converted into full email texts whenever you type one of your shortcuts.

Create a shortcut using a word like 'decline' and Wordzen instantly inserts a standard 'thanks, but no thanks' response into your email.
Reduce the time you spend replying to emails so you can focus your efforts on securing revenue-generating contracts.
GMass offers a powerful tool for sending mass emails from your Gmail account.
Send bulk personalised communications to your contacts and track response rates thanks to GMass' awesome features.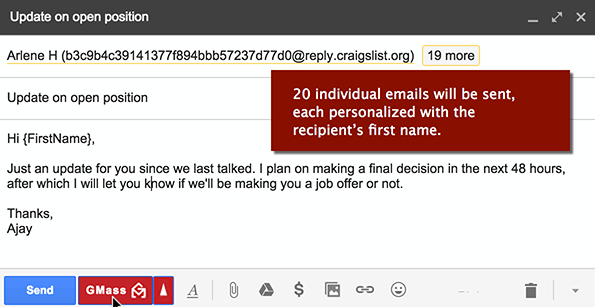 Send emails as responses (instead of new communications) to boost your open rates and select recipients based upon smart search tools and an automatic mail merge interface.
To uncover opportunities and maximize the potential of your email marketing, add Gmail Meter to your resource list.
This handy application offers detailed Gmail analytics you can use to increase the effectiveness of your company communications.

Create reports on your daily/weekly/monthly Gmail usage and analyse your most productive days and times.
Discover patterns in your send/receive statistics and use that data to your business' benefit.
If you want to create emails your contacts will actually look forward to opening, Giphy for Gmail is a must-add tool.
This nifty Chrome extension lets you instantly insert GIFs into your emails.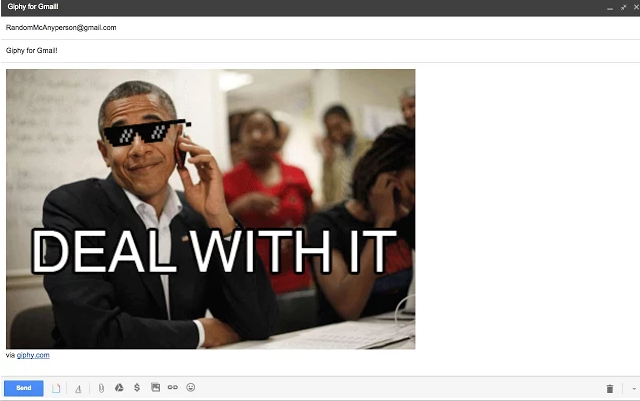 Spice up your marketing newsletters, insert memes into your business proposals, or add a touch of humor to your team updates.
Download at your own risk; you just might end up spending even more time on your email marketing tasks thanks to the fun finds you'll discover with Giphy.
Conclusion
With powerful tools like those listed above, you can become an email marketing master.
Reduce the time you spend crafting your communications and double-down on boosting your engagement efforts instead.
Whether you're attempting to increase your sales figures or extend your network, integrating these essential apps into your email outreach can supercharge your efforts.
Your Say!
What apps are you currently using for Gmail? How many of these handy tools will you be adding to your marketer's resource list?