Changing your root password on a cPanel/WHM server
If you have chosen to install cPanel/WHM to your server, then you can update the root password through the interface.
Step 1
When you have logged in to the server, you can search for 'Change Root Password' via the search bar on the left of the page. Or you can open up 'Server Configuration' to find this option.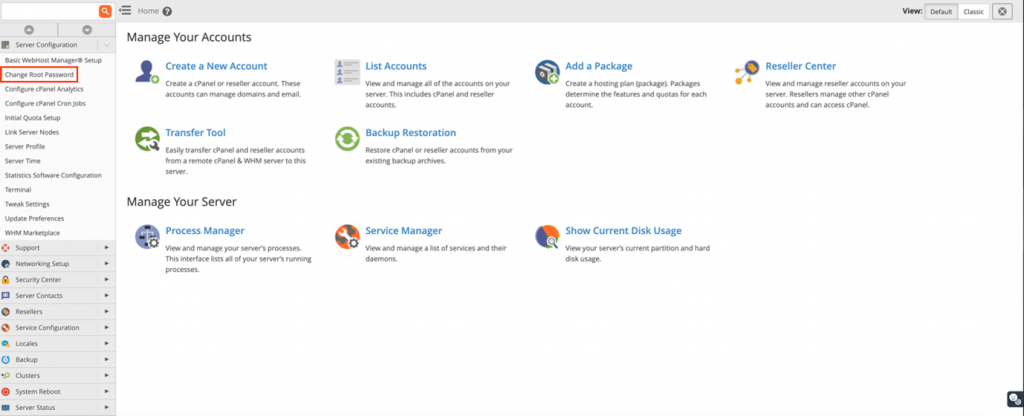 Step 2
On this page, you will see the option to create a new password for your root user.
Just enter the new password in 'New root Password' and retype in 'Confirm Password' before pressing the 'Change password' button.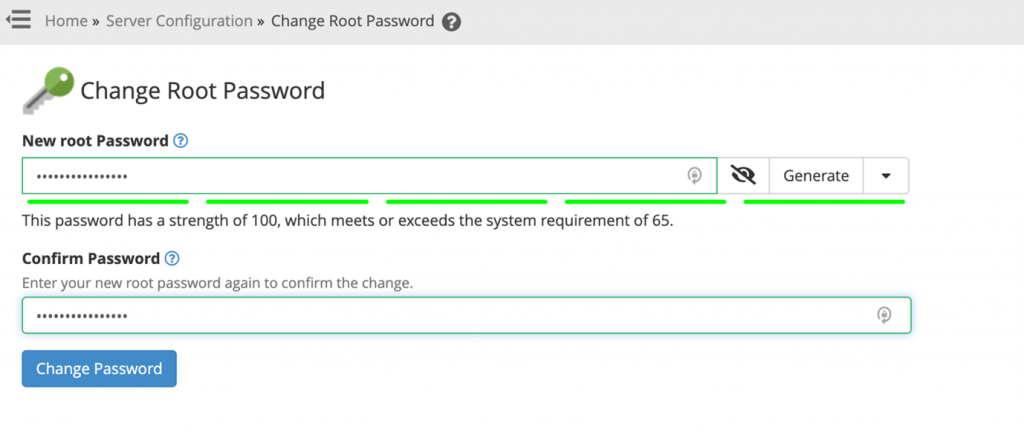 Step 3
Once this has been done, a notification will be presented to confirm that the password update was successful.